Looking back to the starting point, we've come a long way in understanding what it takes to build a brokerage house. Without question, if you remain consistent, committed to the finish, and realistic about your goals, your time and effort will finally pay off.
You now have well-shaped products, reputable licenses, versatile payment services, and top-tier liquidity providers connecting you to exchanges, so all in one, your trading infrastructure is just about ready to welcome clients aboard.
In the 4th article of the series, I will lay down the ground structure of your Marketing department, or at least how it's supposed to look & function in different stages of your company's evolution. Then we'll talk about Governance, from the Board of Directors and shareholders to Compliance officers.
You also need people talking about your products, so, apart from Marketing, you'll have to build strong Sales teams and a well-oiled Back Office.
Get the Marketing Machine Moving

Almost every business relies heavily on marketing to increase sales and recognition, so you'll need to devote considerable time and effort to assembling your team. Strategies shift from an early stage to an advanced point, depending on the company's progress bar. I thought of dividing your marketing needs into 3 phases: the early, mid-range, and high-level phase that coincides with the peak of your company's growth process.
Early Marketing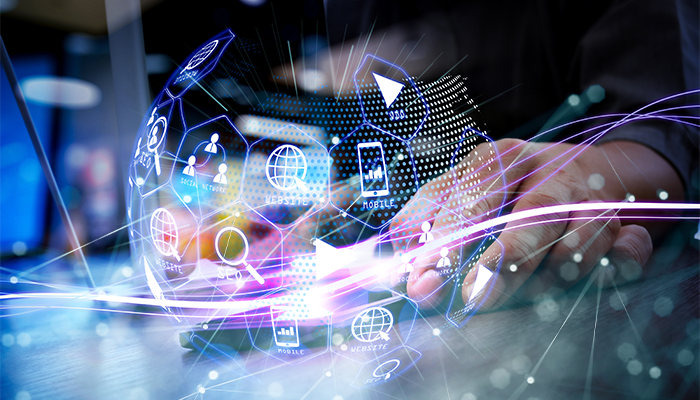 Worldwide there are 4.9 billion internet users with purchasing power and specific consumer behavior. The main questions you need to ask yourself in this early stage are related to your target audience and communication channels. In a later stage, you'll have to focus on a multi-channel approach, but, for the moment, the secret is to keep it lean and have minimum requirements from your marketing department.
Basics to Start With
Planning is one of the most significant tasks in the marketing department. It involves a marketing strategy to match your company's objectives, identify customer personas, determine content initiatives, define KPIs, do competitive studies, and establish the budget.
To bring in leads and start representing the company outward, you'll first need a Digital Marketing Manager to distribute your budget between:
PPC (Pay Per Click)/ media buying
Automation
Affiliation
Front-end development
Outsourced design & content
I. With PPC (Pay Per Click), you pay when someone actually clicks or engages with your ads. For reporting, you begin with conversion data and move to traffic metrics. On the other hand, for media buying, you pay upfront for ad views and get reports for awareness metrics & reach.
II. With automation, you'll be using technology across multiple channels and actually make a difference if you absorb and touch base with the latest trends. Using as much automation as possible helps bring potential consumers closer to your sales pitch. After all, studies show a significant increase in lead numbers and conversions when using marketing automation software.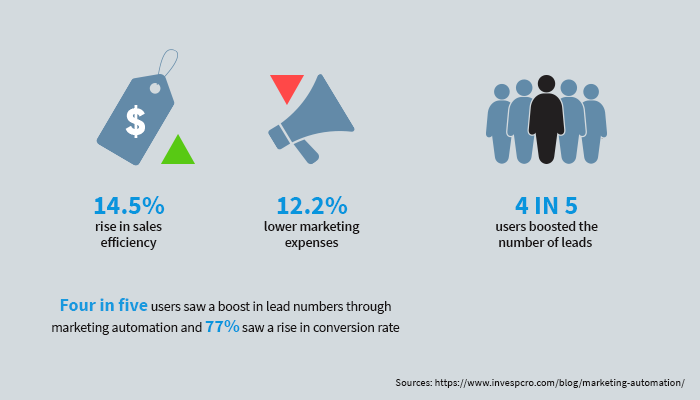 III. On the affiliate side, make sure you have competitive payouts (do some research to see what others are paying), a robust tracking system that allows affiliates to check their performance, and fast & professional assistance for them. Taking care of affiliates guarantees your product receives the necessary exposure to efficiently attract new clients.
IV. You'll need at least 1 Front-End Developer, also known as a client-side developer, to produce HTML, CSS, and JavaScript for your website or Web Application. He's at the crossroads of design and engineering, blending personas, pixels, and polish with the realm of logic and loops.
V. As for Design & Content, you can outsource the services at this stage. Most agencies charge between $80 and $200 per hour for digital marketing. Just make sure your briefs are thorough enough and can generate content and creatives to match your projections.
Mid-Range Marketing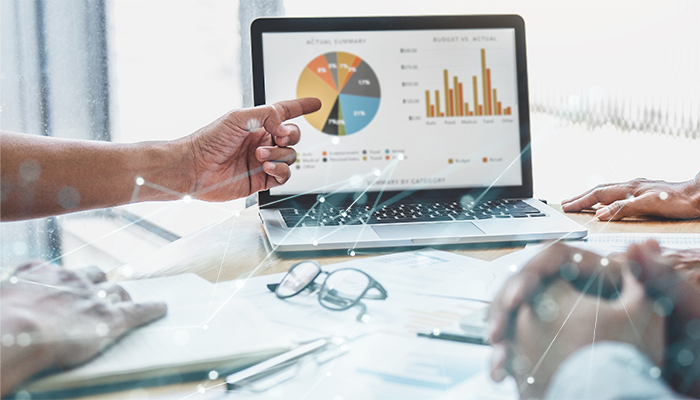 Usually, it's not a matter of if but when your brokerage house hits the mid-range threshold. Most players in the market dwell in this juicy phase, where a lot of change is happening, and you start to get traction. You've just come out of the simmering stage and need to ramp up your marketing efforts for advanced brand recognition. You'll start focusing on how you rank in your client's preferences and your overall ratings, so here is a breakdown of what's next:
Marketing Managers
Apart from the early requirements, you now need Marketing Managers for each subdepartment or office you may have in different corners of the world. It's almost impossible to single-handedly coordinate everything, so having someone in charge of each division of your marketing machine is crucial. Your trusted CMO should oversee the entire activity, approve plans & strategies, and maintain a steady flow of communication.
PR, Internal & External Branding
The most valuable asset your company has is the brand. Write that down. Then ask yourself what you can do to protect it and make it stand out at the same time. Use PR campaigns to build trust and stability, bring new launches into the spotlight, and manage your online reputation. In the end, this will only increase your client numbers and rank.
Any marketing activity carried out under your brand name can be called branding to some extent. Make the most out of the Social Media platforms, do profile building, link building (SEO), reach out to as many influencers you can afford, put up some outdoor ads, go for radio advertising, and everything else that counts as an external branding effort.
When it comes to internal branding, your focus should be on employee morale and company culture. When you finally have a well-thought-out internal brand, you'll find that your staff is more engaged and productive, so it's a win-win on both sides.
Conferences, Summits, Presentations, Sponsorships
You'd be surprised to find out what an excellent conversion rate you can achieve by simply hosting some product-related presentations, such as the Coffee Trading workshops one of my marketing managers thought of. Meet with your clients, attend themed conferences, be active and visible, and leave them wanting more.
Sponsorships work effectively when you're pushing for brand awareness. You can try attaching your name to a big sports game, as I did with Juventus F.C., one of football's G.O.A.T (Greatest Of All Time), or music festivals, art shows, business expos, you name it. Be prepared to spend considerable cash, from 20-30K for some influencers to millions of dollars for big names out there. Then harness sponsorships' power through personalized content, email marketing, and social media. As a result of your activation efforts, you get more leads that will eventually become paying customers.
Social Media & How to Diversify Further
Although social media is mostly used for social networking, it has become a powerful tool for advertising a company's name and products online. With the power of social media, you can quickly reach many people while simultaneously reducing costs. At this point in history, I don't think it's complete bollocks to say Tik-Tok may supply the next president to God know what country, so don't underestimate the impact social media platforms could have on your business.
When I say diversify further, I mean you should consider selling your technology to 3rd parties that may include White Labels, IBs, or any other partners interested in your offer. It goes without saying that you should have everything stable and tested, ready to be sold as a premium package of products & services. This time it's you who's selling, so tables do turn if you put your back into it.
High-Level Marketing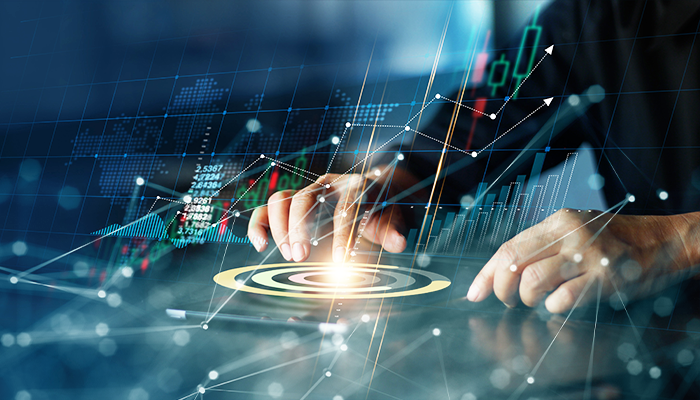 If you've reached this level, kudos to you! Few brokerages houses make it this far, so take time to breathe in the thin air, then start strategizing again. Everyone expects the world from you now, so reaching new heights gets trickier while free falling is a constant reminder.
How to Look After Your Business When You're On Top
I suggest you add B2B services at an institutional level, selling your products & services to other businesses and organizations. B2B is very different from B2C marketing, which is geared toward consumers. In B2B, you need to guarantee the highest level of security and compliance and spot-on solutions for your institutional clients.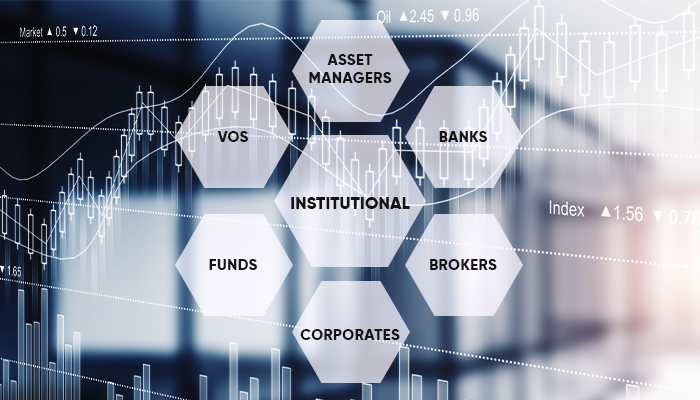 At this point, you should be even more concerned with branding and pursuing global partnerships & ambassadors that could help you stabilize your market position in the long term. You can choose ambassadors from cinema, football, racing, tennis, UFC, and even extreme sports such as the wingsuit flying industry. The budget here is in the millions of dollars. Let's assume your Branding Manager has good negotiating skills. In this case, you might even be able to strike a deal for less than a million and use the ambassador's image for only 3-4 months, with limited posts and reach on their part.
When your company name is on everyone's lips or at least talked about in your market segment, why not focus on Environmental, Social, and Governance ("ESG") factors? Your relationship with your customers can be well nurtured due to such a smart move. When your clients show interest in ESG, broker-dealers should consider these preferences part of the know-your-customer ("KYC") process and use them as a sidekick on the road to greatness.
Conclusion
The business world is definitely not for everyone. However, considering that you are reading my 4th article on Building a Brokerage House, it shows that you've already embarked on this journey, or just gathering priceless information to give you an edge for when you're ready to start. I've tried to fit everything into a logical, step-by-step approach, similar to how I've managed to succeed in this field and many others. However, no matter how much you write and explain, nothing compares to each entrepreneur's real, on-the-spot experience.
This article will be continued in a future post, in which we'll discuss Governance, Compliance, Back Office, and Sales in detail. Stay tuned, and always on top of things!