I belong to the generation of people who started working during college. When my colleagues found out that I was studying International Business Communication at ASE and later started a master's degree, they showed their skepticism in my ability to use theoretical knowledge in my business career.
I took note of their skepticism, but I carried on with my plan. Today, after approximately ten years, I can conclude that intellectual formation is one of the main assets I used. Moreover, it does not end, from my point of view, with college. A healthy reading habit is essential in a world that is continuously changing its economic coordinates. That is why I thought of presenting you with some books that, for me, have been very useful in recent years, during which I transformed Key Way Group into a global structure with several hundred employees. The links below lead to Amazon, where you can purchase these books.
Bill and Dave: How Hewlett and Packard Built the World's Greatest Company.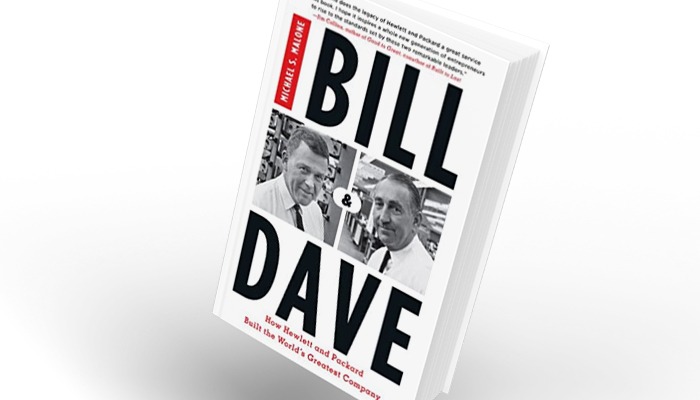 You are likely reading these lines on an HP laptop or having a Hewlett-Packard printer nearby. But you are less likely to know that Bill Hewlett and Dave Packard started "the biggest company in the world" in a garage after graduating from Stanford.
Their story and the company's story are told in an extremely attractive way by Michael S. Malone. But beyond the narrative, I learned from the book about the Objective and Key Results (OKR) method, an essential part of the so-called HP Way, the way HP does things. The focus on key objectives and results is derived from so-called goal management, referring to the clarification and approval within the company of some objectives and results, which leads to the simplification and efficiency of the processes. A clear set of OKR details and operationalizes the company's mission, eliminating the costly and sometimes damaging micromanagement and empowers employees, who are no longer conditioned by the daily performance of meaningless tasks, but must focus on final goals, which they understand. Although it refers to a process of accountability, employees will feel – rightly so – that they have as much power as they have been given responsibility and appreciate the flexible work environment.
Work Rules! (Insights from Inside Google That Will Transform How You Live and Lead).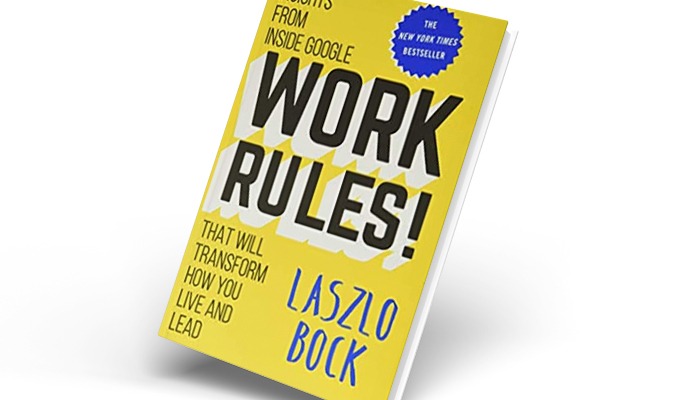 Since its inception in 1998, Google has been growing rapidly, which has led to massive pressure from an HR perspective. And yet, the giant that changed its name to Alphabet some time ago, at the level of a parent company, has continuously ranked in the top of the most desirable companies for employees. Laszlo Bock, the head of the company's HR department, states in this book that I recommend a whole series of unconventional rules, such as:
– take the power of managers and give it to employees.
– learn from the best, but also the worst employees.
– pay unfairly; it is fairer.
– only hire people smarter than you, no matter how long it takes you to find them.
Zero to One: Notes on Startups, or How to Build the Future.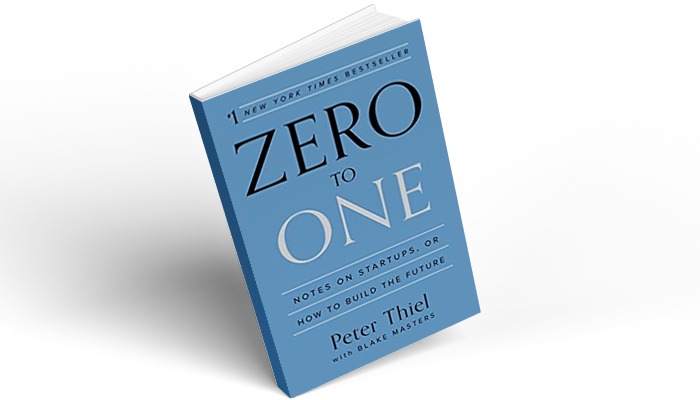 We have all heard of the author of this book: Peter Thiel, co-founder of PayPal and an investor involved in a thousand Silicon Valley projects. From Thiel's point of view, startups can go "from zero to one" only by accomplishing something completely new. Doing what everyone else can do can only lead you "from one to n". For example, the next Bill Gates will create something other than operating systems, and the next Larry Brin and Sergey Page will invent something other than search engines. Thiel says that progress is possible in many more areas, and not just in those in which digital innovation has manifested itself so far.
Netflix organizational culture
This is not an actual book, but I want to conclude with it because it is available online and free of charge. This document defines the company's values ​​and lays the foundations of Netflix's corporate culture. Observations such as the one saying that values ​​asserted by companies are not always real are fascinating, and the "people before the trial" approach is what has unexpectedly transformed a DVD rental company into the giant that has created one of the wealthiest markets in the world in the last decade, that of over-the-top services (video platforms). Netflix values ​​theoretically belong just to Netflix, but they are an excellent source of inspiration for any entrepreneur who wants to achieve success without making any compromise.
You can follow me on Twitter and LinkedIn!