As I was skimming the Web the other day, a title caught my attention. "The Romanian e-commerce sector grew by 50% of the number of orders in pandemic period", it said. Of course, I had seen numerous similar headlines this year about the e-commerce market (and many with a better English!). Still, for some reason, I clicked on this one.
What I read next made me write this blog post about the attractiveness of the e-commerce industry in today's market.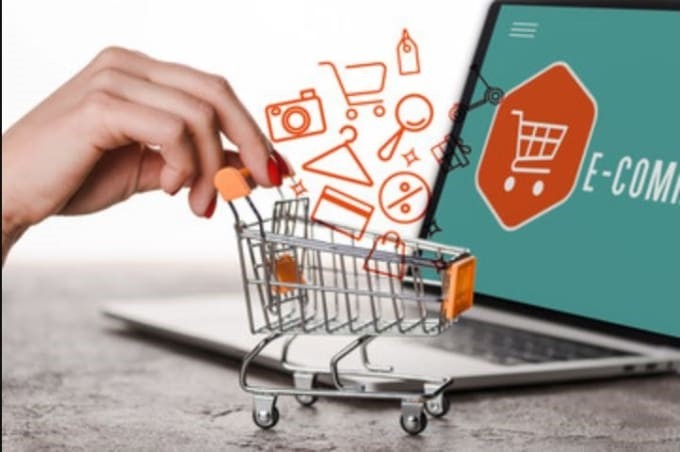 Romanian online businesses continue to flourish even after the relaxation of restrictions
According to data supplied by MerchantPro, between June and August 2020, there were 52% more transactions placed compared to the same period of 2019. For the record, MerchantPro accounts for orders placed on over 1.500 online shops in Romania.
This comes as a surprise to me since the Romanian government relaxed restrictions several months ago. Yet, online shopping performance wasn't affected at all. On the contrary, its growing trend never halted.
We have a fact: the new e-commerce dynamics from the start of the pandemic show growth in six months, similar to three years in a familiar context. And with no end in sight for the COVID-19 pandemic, this trend might as well carry on.
Before getting into studies, examples, and analysis, let's talk about what makes the e-commerce sector, such as an enticing business to invest in.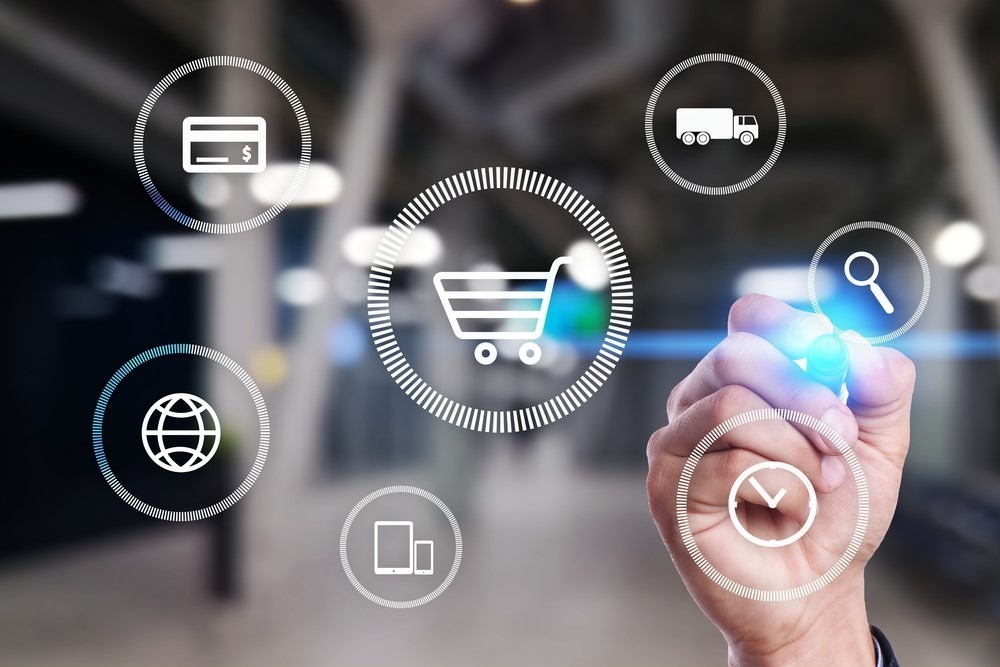 ADVANTAGES OF STARTING AN E-COMMERCE BRAND
More reach to customers
Pretty much anyone can launch an e-commerce company
Low operational costs and overall improved quality of services
No need for setting up a physical location; everything takes place online
Managing the business is more accessible than in other industries
Straightforward transaction procedures
Buying and selling take place 24/7.
As for any business, e-commerce has several shortcomings too. Below you can read several disadvantages of e-commerce businesses:
Not all e-commerce participants play fair; e-commerce companies can use tricks more or less legit
The product/service quality can be questionable for e-commerce websites
Due to a minimum interaction between customers and company representatives, customer loyalty can come under scrutiny
E-commerce sites are often the targets of hackers, so the safety of customer accounts is always in danger
The top 3 online shops in Romania own half of the e-commerce industry here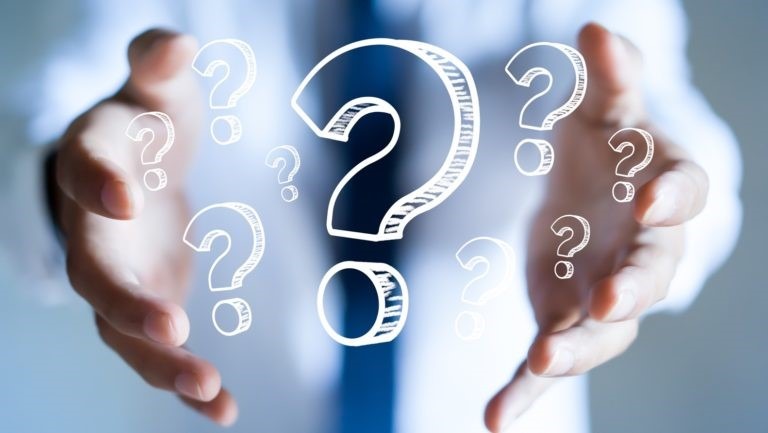 According to ecommercedb.com, eMag ranked first in the e-commerce sector last year, with a revenue of $682 million. dedeman.ro came in second place, scoring $80 million revenue, $3 million more than pcgarage.ro, the no.3 online shop in my beloved country.
No surprise so far. But I need to mention one incredibly exciting fact you ought to know: these three online shops account for half of the revenue generated from e-commerce businesses in Romania, or so ecommercedb.com states.
Side note: the website I cited as source bases its rankings on every store that generates Romania's revenue. These stores can either have a national focus and only sell in their primary country or operate globally. For this evaluation, it took into consideration only the revenue created in Romania.
What the past, the present, and the future tell us about e-commerce in Romania
Why should you invest in Romanian e-commerce? What's so appealing about this industry apart from the obvious things? I have not answered these questions yet, but the time has come to address them.
Revenue is expected to soar approx. 40% year-over-year, user numbers to increase by 11%
During my research into the Romanian e-commerce market, I stumbled upon some exciting data regarding this industry.
For instance, online shops could hit $2,35 billion in 2020 – a whopping 38.4% jump from $1,702 billion in 2019. Moreover, the e-commerce market could turn into a $3,815 billion industry by 2024, double the amount expected for 2020.
The market's largest segment is Fashion, with a projected market volume of $943 million in 2020. Electronics & media, toys, hobby and DIY, Furniture & Appliances, and Food & Personal Care account for the other major industries.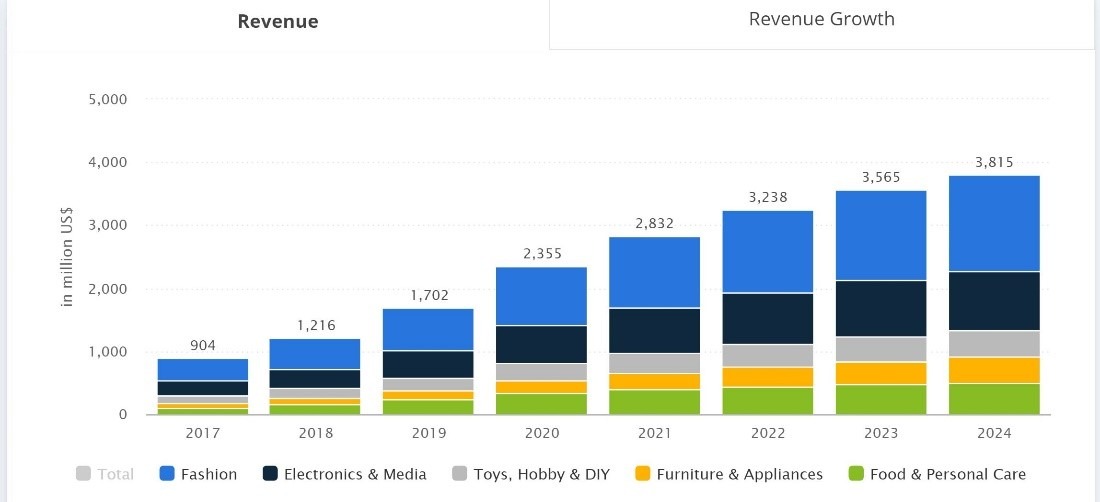 Graph showing Romania's e-commerce revenue from 2017 to 2024 (achieved and forecasted), and the most relevant industries contributing to it – statista.com
Buyers gather in increasingly larger numbers, women lead
Another growth factor for the e-commerce market in Romania is the number of users, which is expected to amount to 10.4 million by 2024. Compared to 2019, 2020 could witness a 10,7% increase in users shopping online.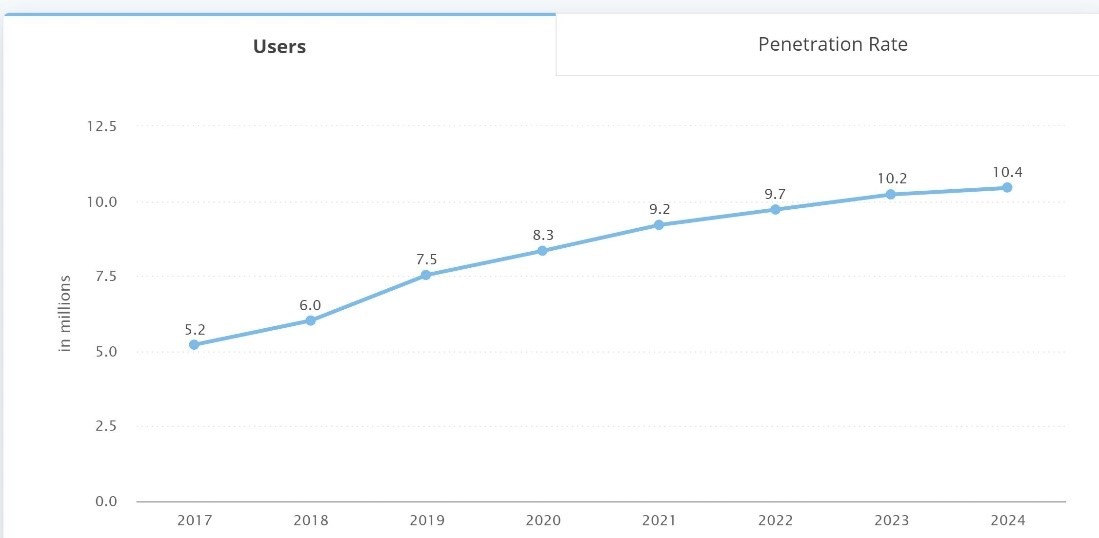 Graph showing Romania's e-commerce users growth from 2017 to 2024 – statista.com
In 2019, 27.7% of e-commerce users fell into the 25-34 age category, which accounted for most online visits. Customers aged 35-44 followed, with 24.6%. Most people who buy online are women (51.4%).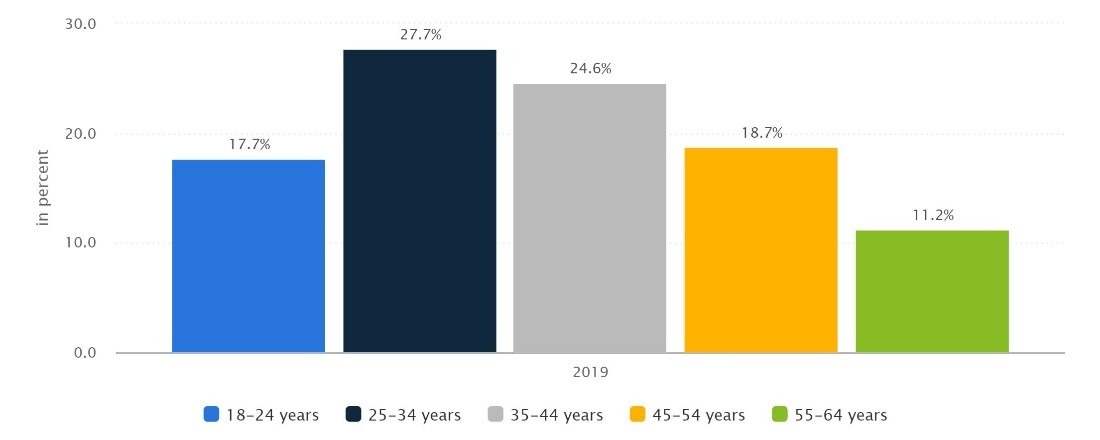 Graph: statista.com
Romania compared to the rest of the world.
With a projected market volume of $1,115 trillion in 2020, analysts expect China to generate the most revenue from e-commerce. The United States, Japan, U.K, and Germany could follow suit. Romania sits comfortably on the 51st place.

Graph: statista.com
All things point towards investing in the e-commerce market, yet…
…Eurostat points out that 23% of the Romanian population shopped online in 2019, which places us on the second to last place in the EU, only ahead of our Bulgarian neighbors. This fact might show that Romanian e-commerce has a lot of space to grow OR that we still have a long way to go to join the big names, depending on how you see things.
As for myself, I like to focus on the positives, so I'll leave you with a good stat: Romanians spent around 12 million euros/day on online shopping daily last year, compared to 9.86 million euros/day, the average of 2018. And where's potential for such growth, there's also a potential for extraordinary opportunities.
You can follow me on Twitter and LinkedIn.