Japanese Business Dictionary
26.11.2018
| Business Travel
Last summer, Japan and the European Union signed a historic free trade agreement, regarding food products, cars and long lasting development products, among other things. There is a new ambassador in Bucharest and we do no longer need a visa for the short term trips to Tokyo or Osaka. Most certainly, Japan is a country full of opportunities and I have started by sorting out the famous problem of Japanese business etiquette. Here are a few recommendations I've verified from several sources: 
Punctuality is a must not only in respect of the start time, but also the end time. Be highly ceremonial, remembering that not only handshakes, but even tapping on the shoulder or any kind of physical touching are not desirable. Jokes also. First names are used only at the express invitation of the interlocutor, in a long lasting relationship. The well-known bow should be avoided, unless well practiced in advance.
Business cards are strictly necessary. Order some in Japanese and here is why: they are produced and studied carefully at the beginning of the meeting and all this even bears the name of a ritual, meishi. You are supposed to also read carefully the card received.
"No" is not "no", as the Japanese almost avoid to utter it. It is suggested by a whole series of euphemistic strategies, such as laterally shaking of the head, changing the topic of discussion or silence altogether. You should avoid saying "maybe" or "we will consider this", as in the Western culture this means rather "yes", whereas in Japan it is the opposite.

 

Be careful with "Sayonara". We have all heard it said in Japanese animes and we may feel tempted to use it, but it may mean "farewell", rather than "see you soon". At the end of a meeting regarding an ongoing negotiation, it may indicate that you are not willing to continue the talks.
A translator is absolutely necessary, unless you speak fluent Japanese. Even if they do speak good English, more traditional businessmen will avoid using it directly.
Decisions are not made in a topic specific meeting. You may be impressed by the extended participation of the Japanese party, but you shouldn't wonder how such an extended delegation will make a decision in a meeting, because they won't. To the Japanese, the purpose of the meeting is to gather information. The decision is made subsequently, further to an elaborated process and it will be communicated to you afterwards.
If you are lucky enough to have a less ceremonial business partner, enjoy it! Bear in mind, however, that their effort to adopt the western practices is, after all, also a proof of extreme traditional politeness. Anyhow, it is recommended that you should avoid risks, especially during first meetings.
My sources:
Octavian Pătrașcu
|
26.11.2018
| Business Travel
If you're a startup or scale up founder, or if you are working up to launching your idea, events can be useful to see how others do or dit it. It's useful to see what worked and what didn't for successful entrepreneurs, how they think, their approach to business.
It can take a lot of time and energy to attend business events, and the gains aren't always immediate, but success doesn't happen in isolation – entrepreneurs need a certain vibe and energy to keep going, they need networks, need to be connected to their markets, their competitors and their peers.
I go to a few events every year, and I choose those where I am likely to see new ideas put into action, meet smart people and explore different sectors. I do focus on my key areas (property, fintech and medtech), but I keep my eyes open for what's going on outside of there areas too. So here is what's on my list currently.
Central European Startup Awards – happening this week in Bucharest!
Conflicting agendas mean that unfortunately I'm not going, but I'll follow it with interest.
This is a regional program run by the Global Startup Awards. In Romania they've partnered with Impact Hub, one of the biggest co-working spaces and entrepreneur networking platforms. Annually, they select and award startups in tech / web industries. After the national phase of Central European Startup Awards competition, the winners of each of the 10 countries (Austria, Poland, Czech Republic, Slovakia, Romania, Bulgaria, Serbia, Croatia, Slovenia and Hungary) participate in a regional competition, whose winners are announced on November 21st in Bucharest.
2. Disrupt Berlin – 11-12 December, Berlin, Germany
Organised by TechCrunch, Disrupt Berlin showcases emerging trends in the business of technology and is a great place to meet or find information about game-changing founders, startups and technologies.
There are a multitude of conferences, workshops, networking opportunities and companies from all aspects of tech, but focused in on several category tracks. I'm looking this year at Artificial Intelligence/Machine Learning, BioTech/HealthTech, Blockchain and FinTech, but there are a few others.
3. Bucharest Tech Week – May 2020, Bucharest, Romania
5 days of conferences hosting international & local speakers, and a B2C gadgets and tech expo. Conferences are focused on innovation (seems to be an umbrella theme, which can fit anything these days though), HR, some coding conferences but also Fintech.
4. Wearable Europe - 13 - 14 May 2020, Berlin, Germany
Conference and exhibition focusing on wearable technologies, applications, and their commercialisation progress. The conference is part of the IDTechEx Show, a series of synergistic events on Printed Electronics, wearable, sensors, IoT, graphene & 2D materials, energy storage, electric vehicles.
5. EU-Startups Summit – 28-29 May, Barcelona, Spain
Some of Europe's hottest startups and successful European entrepreneurs - over 1,500 founders, startup enthusiasts, corporates, angel investors, VCs, and media from across Europe. The two-day event is a great opportunity for networking, and a meeting point for aspiring entrepreneurs and investors who are aiming to build international tech companies.
6. London Tech Week - 8-12 June 2020, London, UK
A 5 day technology and innovation marathon, with events on connecting global markets, cybersecurity, digital transformation and innovation, for startups and scaleups.
7. Webit Festival Europe - 17-20 June 2020, Valencia, Spain
A huge event, Webit is a B2B and B2C festival and tech fiesta: 15.000 delegates, 450 speakers, 1,500 selected startups, 500 investors, international media.
With specialised summits for many verticals, I particularly am interested in the summits for health, fintech and blockchain. Other summits focus on cybersecurity, mobility, growth, future of food, or digital entertainment & media.
8. Techsylvania – 20-23 June 2020, Cluj, Romania
One of the biggest tech events in CEE, Techsylvania has tens of events, workshops, keynote speakers and panels. It can be very informative and great for networking and for benchmarking ideas, because it has almost 4.000 attendees - engineers, founders, investors, executives and CEOs of IT & digital companies, banks and startups.
There is a startup competition at Techsylvania too, Startup Avalanche, for early-stage startups, which get to meet international VCs and investors as they compete for the Grand Prize – €100,000 investment.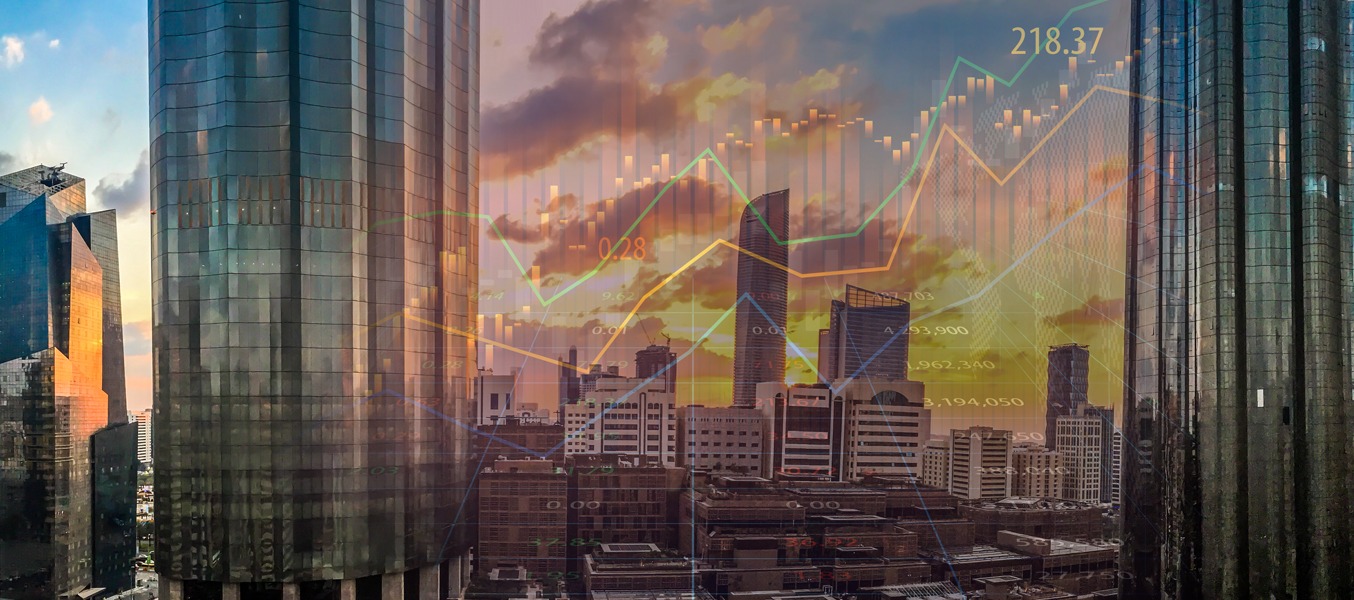 01.11.2019
| Capital Market | Fintech | News
Over the last decade, I've built my professional life as an investor, focusing on 3 key areas: financial services, real estate and tech startups. I've participated in the setup and development of two major fintechs, and after those two successful exits I'm now directing my resources into building a new enterprise in this area – the Key Way group.
I've started, participated in and developed companies in Romania, as well as Bulgaria, Hungary, Czech Republic, Germany, the UK, Mexico, Dubai and South East Asia. I'm constantly looking for new segments, new markets and new opportunities, and therefore I interact regularly with the regulator institutions and official agencies in various countries and markets.
The most recent example is the GCC area (Gulf Cooperation Council - Bahrain, Kuwait, Oman, Qatar and the United Arab Emirates, and Saudi Arabia). I started to research opportunities in that area at the end of 2018 - more specifically, the United Arab Emirates, which are establishing themselves as one of the most dynamic markets in the world.
The whole experience of working with the official institutions there was a great example of how to attract and encourage investors! ADGM, the Abu Dhabi Global Markets regulator, was established quite recently and I was absolutely impressed with their professionalism.
To start off, I researched the local market regulators online. The information was clear and easily available: I contacted them online, via their website and LinkedIn accounts. They responded promptly, and in only a few days, we set up a series of meetings with the financial markets regulators in both Abu Dhabi and Dubai!
The ADGM gave me full support and very clear, detailed information on what and how I need to do to obtain a trading licence in financial services in the UAE. I met with representatives from both the ADGM registration department (where all new businesses have to register before they acquire a licence for online trading) and from the FSRA (Financial Services Regulatory Authority).
They were very clear on the procedure, steps to follow and criteria we need to meet, which is a fantastic help for an investor on a new, highly regulated financial market.
In a few days I started the onboarding procedure - everything happens online, everything is digital, everything is set up for maximum ease and transparency.
They set investors up for success, but they make sure they vet them thoroughly as well! A "user friendly" approach does not mean lower standards, quite the opposite - they made sure I meet all commercial and business criteria, they assessed my financial, capital and business status and previous experience, and checked references from markets in which I operated previously.
We went through a process of very rigorous assessment and due diligence, and several meetings where I detailed our business plan and long term vision. Professional but friendly - you feel welcome, encouraged and supported as an investor.
Furthermore, their "enthusiasm", or appetite for new business, equaled mine! They're happy to welcome new businesses, they work hard to attract them and to set them up for success. I was very impressed that they genuinely appreciate the fact that investors, however big or small, choose their market to set up a company.
I'd love to see this same level of energy, hard work and appetite for business in my home country, Romania.
While other jurisdictions welcome investors and work hard to create the framework for development and success, I often feel that the Romanian regulators, for financial markets and not only, start from a default position of suspicion or, at best, indifference. Investors are regarded with thinly veiled (if at all veiled!) suspicion and distrust and sometimes downright hostility, you almost feel guilty or embarrassed to be successful financially.
I hope to see this mentality change in Romania, because I, as well as most Romanian entrepreneurs I know, really want to make our country a top choice for investments, not just in outsourcing and services. We want to make Romania known for its know how and creativity.
I think Romanian regulators should remember that their whole purpose of existence is to enable business, not hinder it. And as investors, especially once we see best practices from other jurisdictions, we need to remind them of this reality.