Top 3+3 business destinations
24.11.2018
| Business Travel
The famous business publication Forbes provides, on its website, an updated list of friendly countries towards entrepreneurs and other businessmen. I have visited a few of these countries, reason for which I'm taking the liberty to nuance the comments of Forbes, as follows: 
Top 3 Developed Economies
United Kingdom. It is a well-known global financial center and Forbes rates it as being the third European economy after Germany and France. With or without Brexit, British economy is strong because agriculture and extractive industries are strong and Brexit will change fewer things than one might think.
My advice: Find time also for museums if you go to London. I have never seen things more organized and easy to grasp than there. For students, entrance is free. You can make donations at the British Museum or the National Gallery. As much as you can.
New Zeeland. It is far, but has had economic growth for decades on end. A few dozens of years, it was a mainly agricultural economy depending on the British Empire, but the New-Zealanders have managed to solve the problem in the meanwhile. As the engines of the economy run smoothly, you would need serious resources to start a business. On the other hand, as far as red tape is concerned, everything would go just fine.
My advice: Take some time for the local culture and nature. If you don't understand the role and influence of the Maori tribes on the New Zeeland's economy, you have lost a lot both personally and financially.
The Netherlands. Everybody knows that it is a country where you can indulge yourself, but by far fewer people know that it is the sixth strongest economy in the European Union with a great deal of exports. Officially, the Netherlands undergoes an austerity period, regulated by public policies. As compared to Romania, this configuration is by far more promising.
My advice: If you get to Amsterdam, visit Rjksmuseum. You don't have to be art lovers. Just try and see how bourgeoisie, that is business, is born.

 
Top 3 Less Known Countries
Estonia. You may know that the country had joined the European Union three years before Romania, in 2004. It is even more likely that you have heard that it is a highly computerized country. In terms of business, this means that many Romanians move their businesses there and pay taxes also there, by the so-called e-residency. The process can be easily initiated here.
My advice: In general, use all the online facilities regarding the bureaucracy and the related aspects. You will save serious money, which you would otherwise spend on lawyer, accountant, paper and printer. I have never been to Estonia, but if you want to make a comparison, just pay an invoice via the Romanian Post. There the conversations are still conducted in ROL (Romanian Old Lei).
United Arab Emirates. I have already written in detail about the economy in Dubai and the rest of the Emirates. The business facilities are numerous, but the legislative framework is somehow volatile. In any case, the Emirates are a territory in which money circulates. All you need is know exactly what you want.
My advice: Apart from malls and the like, we don't deal with an exceptional tourist destination. Look for medium comfort, because the average is very high in the Emirates. Avoid extravagant spending, because these are more than welcome in the Gulf.
Romania. As a native of this place, I only note the presence of my country in the Forbes top, ranking 43rd at the date of this analysis. The good news is that we are ahead of Bulgaria, Thailand or Turkey. The economic picture presented by Forbes is far from pretty. Still, if we have a look as if at a mirror, we have reasons to believe it is not that bad.
My advice: My advice wouldn't be useful in the given context. Still, I like doing business and pay taxes in Romania. If I were a foreign investor, I would be cautious enough to rely on a good local team in respect of the support departments, from Legal to Human Resources. We all know the rest.
Octavian Pătrașcu
|
24.11.2018
| Business Travel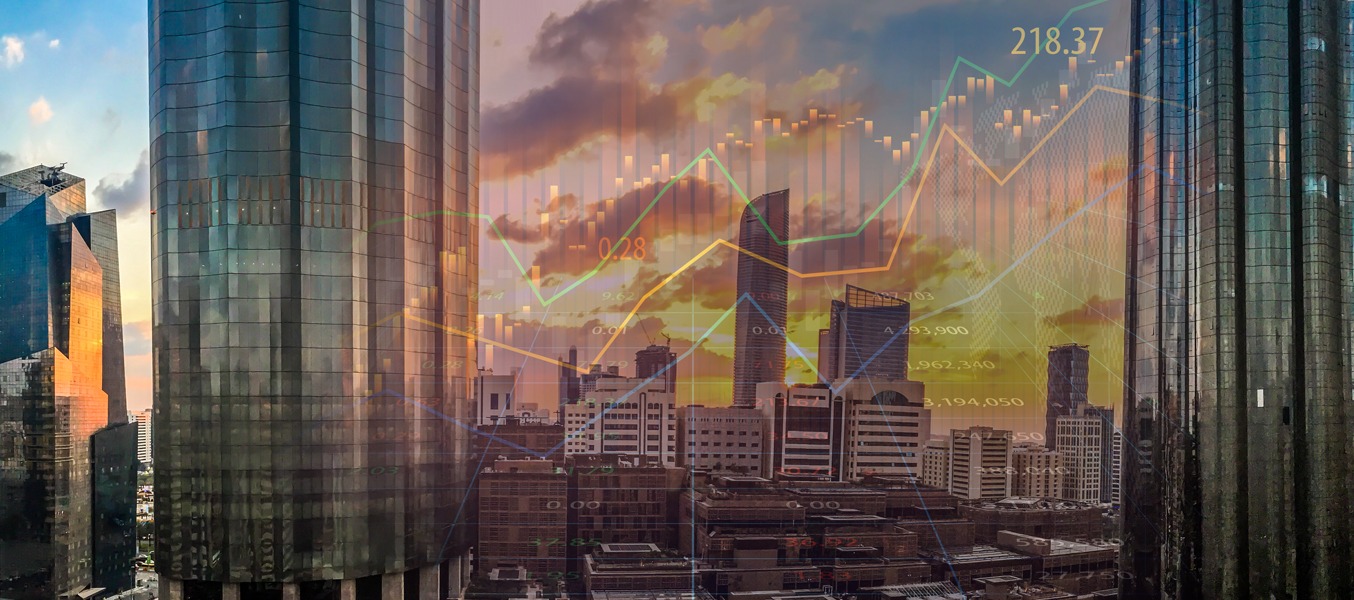 01.11.2019
| Capital Market | Fintech | News
Over the last decade, I've built my professional life as an investor, focusing on 3 key areas: financial services, real estate and tech startups. I've participated in the setup and development of two major fintechs, and after those two successful exits I'm now directing my resources into building a new enterprise in this area – the Key Way group.
I've started, participated in and developed companies in Romania, as well as Bulgaria, Hungary, Czech Republic, Germany, the UK, Mexico, Dubai and South East Asia. I'm constantly looking for new segments, new markets and new opportunities, and therefore I interact regularly with the regulator institutions and official agencies in various countries and markets.
The most recent example is the GCC area (Gulf Cooperation Council - Bahrain, Kuwait, Oman, Qatar and the United Arab Emirates, and Saudi Arabia). I started to research opportunities in that area at the end of 2018 - more specifically, the United Arab Emirates, which are establishing themselves as one of the most dynamic markets in the world.
The whole experience of working with the official institutions there was a great example of how to attract and encourage investors! ADGM, the Abu Dhabi Global Markets regulator, was established quite recently and I was absolutely impressed with their professionalism.
To start off, I researched the local market regulators online. The information was clear and easily available: I contacted them online, via their website and LinkedIn accounts. They responded promptly, and in only a few days, we set up a series of meetings with the financial markets regulators in both Abu Dhabi and Dubai!
The ADGM gave me full support and very clear, detailed information on what and how I need to do to obtain a trading licence in financial services in the UAE. I met with representatives from both the ADGM registration department (where all new businesses have to register before they acquire a licence for online trading) and from the FSRA (Financial Services Regulatory Authority).
They were very clear on the procedure, steps to follow and criteria we need to meet, which is a fantastic help for an investor on a new, highly regulated financial market.
In a few days I started the onboarding procedure - everything happens online, everything is digital, everything is set up for maximum ease and transparency.
They set investors up for success, but they make sure they vet them thoroughly as well! A "user friendly" approach does not mean lower standards, quite the opposite - they made sure I meet all commercial and business criteria, they assessed my financial, capital and business status and previous experience, and checked references from markets in which I operated previously.
We went through a process of very rigorous assessment and due diligence, and several meetings where I detailed our business plan and long term vision. Professional but friendly - you feel welcome, encouraged and supported as an investor.
Furthermore, their "enthusiasm", or appetite for new business, equaled mine! They're happy to welcome new businesses, they work hard to attract them and to set them up for success. I was very impressed that they genuinely appreciate the fact that investors, however big or small, choose their market to set up a company.
I'd love to see this same level of energy, hard work and appetite for business in my home country, Romania.
While other jurisdictions welcome investors and work hard to create the framework for development and success, I often feel that the Romanian regulators, for financial markets and not only, start from a default position of suspicion or, at best, indifference. Investors are regarded with thinly veiled (if at all veiled!) suspicion and distrust and sometimes downright hostility, you almost feel guilty or embarrassed to be successful financially.
I hope to see this mentality change in Romania, because I, as well as most Romanian entrepreneurs I know, really want to make our country a top choice for investments, not just in outsourcing and services. We want to make Romania known for its know how and creativity.
I think Romanian regulators should remember that their whole purpose of existence is to enable business, not hinder it. And as investors, especially once we see best practices from other jurisdictions, we need to remind them of this reality.
According to a report by McKinsey, globally, over 12,000 Fintech startups are competing with banks for up to $1 trillion in profits of which 
up to 60% are at risk
, in the following five retail businesses: consumer finance, mortgages, small-business lending, retail payments, and wealth management. As an investor, I'm focused on tech, fintech and real estate startups. These areas have seen a huge wave of disruption, transformation, and evolution, and the tide is still high. My own home country, Romania, is a hotspot for tech and fintech innovation, and I keep a close eye on what's going on in this market. Though it's still in an early stage compared to nearby countries such as Poland, the Czech Republic or Hungary, the Romanian fintech industry is poised to take off as demand for fintech solutions and digital banking increases. Here are a few exciting startups that caught my eye recently. Some of them are in startup accelerators, some of them have already gone through various rounds of investment, but all of them have one thing in common: they provide innovative, agile solutions for needs and issues that traditional companies have ignored for too long.
Fintech OS - B2B services and TaaS enabling automation for financial services. The fact that this is a Romanian company that has achieved such rapid growth proves that (to paraphrase) geography is not destiny. Their experience is inspiring.
Fagura - P2P Lending. Although Fagura is actually coming from Moldova, they are present in Romania. This is a friendly peer-to-peer platform, modelled on UK similar companies. I think it has good potential for success.
Smart dreamers – a platform for recruitment marketing automation, they're already in the UK, the US, and Singapore, with enterprise-ready software that helps companies reach and engage with potential candidates online.
Medjobs – this is a platform for recruitment and jobs in the healthcare sector. I like their focus and the fact that they've honed in on this very specific opportunity, as it is a very dynamic niche and was generally very fragmented.
Typing DNA – such an original idea! They've developed an app for typing biometrics authentication – recognizing people from the way they type, this is an AI-based solution for risk-based authentication and fraud prevention.
Competitors.app – a very useful and comprehensive app for monitoring competitors' marketing activity across online channels.
Finqware – this was badly needed in Romania, since most companies and people have several bank accounts and they need a centralized dashboard for their finances.
Keez – A user-friendly alternative to accounting, payroll, and ERP software.
Teleport HQ - An AI powered platform and suite of open source tools which simplifies UI building and adds realtime optimisations by analysing user's intentions.
Cyscale - a Multi-Cloud Platform, for all major providers like Amazon, Google and Microsoft, which handles Cloud Native Security, Threat management and Secure Cloud Design.
Do you know of any other Romanian Startups that are worth mentioning here? Leave a comment - or, if you are an entrepreneur launching your startup, you can always contact me and let's see if there's an opportunity of working together!