A startup's growth stages
24.11.2018
| Featured | Startup
No matter how incipient it might be, any business called startup goes through a series of stages until it reaches maturity. Once I have defined it as a venture initiative looking for a business model, the most natural classification of the stages has to do with the type of financing.
1. Founder's Resources/Seed Money
It is obvious that the first stage of a startup has to do with an investment of money, work and competence by the founder or founders. However, this stage should not be either anarchical or excessively intuitive. Pasion has its role, but a business plan for each stage is indispensable. It all starts from objectives, which may be related to, for instance, prototyping a product or software and, according to that, the effort is clarified. Firstly, a business plan shows you that for a startup you would need more than money. The assessment of the figures in respect of the work done, in working hours or something similar, clarifies things. As of the time when they cease to be dreams, startups may no longer a leisure activity. Successful entrepreneurs say that it also affects your personal life.
2. Support by the Family and Friends
To us, Romanians, it seems strange to have to ask for money or other types of involvement from family and friends. To me, however, it seems recommendable. It is a serious test for the idea of startup. Firstly, a positive reaction by the people close to us may be a good indicator for a future success. Secondly, it is a test of seriousness for the entrepreneur: involvement by the family obligates you to be something else than a mere fund hunter, that is to be serious and engaged.
3. Angel Investor
You may all have heard of this, but I am humbly taking the liberty of telling more here, as I have a track record of three successful exists, one of them being for Vector Watch. It is in this stage that the startup is not profitable yet, but already has the general features of a proper business. In order for such prototype to turn into a valid product that monetizes, it needs a financing surplus. As different from banks or other financing options, angel investors provide such surplus without too many formal guarantees or interests, in exchange for a share of the future business. A competent angel investor is not only a source of money, but also of advice, as the scope of their business background is usually more complex than the one of the startup's founder. As they are willing to risk their own funds, they would want to closely monitor the evolution of the startup and, if they are a true angel investors, they would know how to do that without undermining the founder's prerogatives.
In this respect, some entrepreneurs simply look for mentors able to offer them know-how and connections without any financial contribution. On the other end, the so called venture capitalists differ from angel investors by that they do not provide financing from own equity, but from the equity of others. This makes them more similar, comparatively speaking, to banks, even if there are substantial differences.
4. Venture Capital(ist)
They say about venture capital that "it comes before anything happens". The Romanian equivalent of this term, "capital de risc", describes pretty clear what it is about. The business entities that ensure this type of capital are after a high return on investment, involving a matching risk. The investment comes with a pack of a governing proposal jointly agreed with the entrepreneurs, which has the role of generating the profit expected by the investor, when they exit one way or another.
5. Exit and Listing on the Stock Exchange
From all the above, it is obvious that, generally, success does not come easy. Experts say that startups become mature businesses in five to ten years. What happens with the business that has begun to nevertheless generate profit at a steady pace? In the globalized world in which we are living, if the business is not a family kiosk, it will evolve towards exit, mergers or joint ventures.
In principle, there are two main types of exit: towards investment funds, which intend to obtain a safe profit without being necessarily specialized in startups, or towards bigger companies on similar markets, companies which are on a look-out for innovation and assets. This is as far as the recipient is concerned, because in respect of entrepreneurs there are two types that can benefit: the founders of the business and the investors of the initial phases, which have acquired a minority, but strategic position.
At the other end of the cycle, there is an exit towards an investment fund or the listing on stock exchange (an objective that is even more remote). These are more complex operations, which, generally, come after other types of contributions in capital and, in the long run, they are all the more necessary.
Octavian Pătrașcu
|
24.11.2018
| Featured | Startup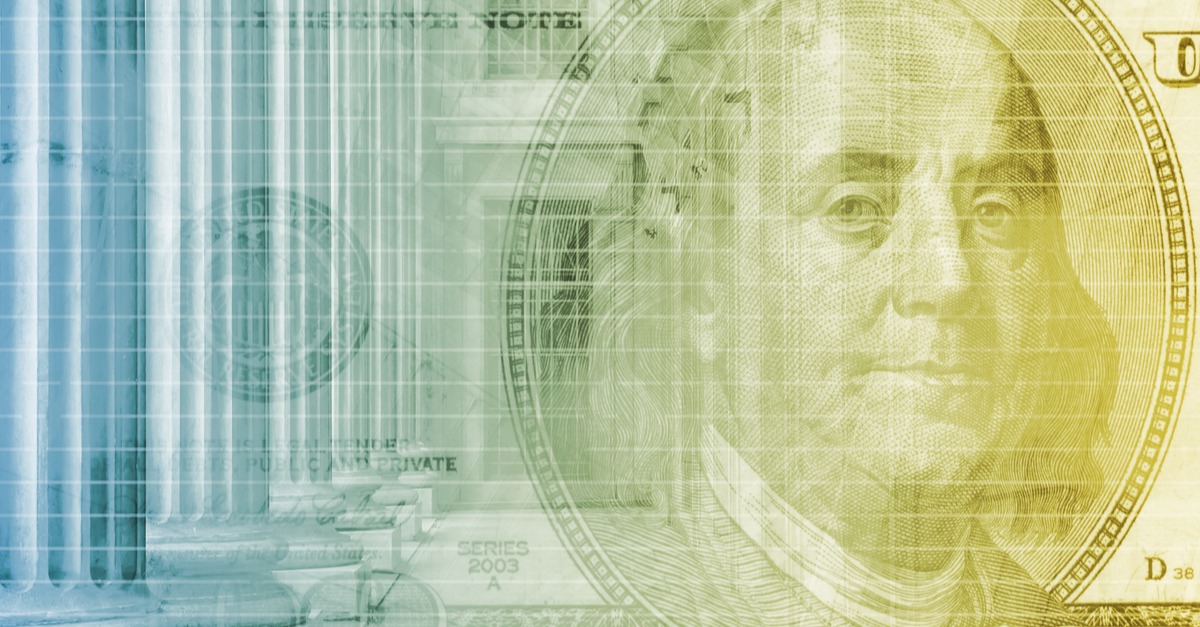 21.05.2020
| Capital Market | News | Tech
Wall Street was preparing itself for a terrible earnings season.
It's not all bad news
The negative influence of the Covid-19 pandemic has been deemed to be anything between dire and desperate. And, for most, this already is, and will surely be, the case.
The exceptions are, by proper definition, exceptional. I'm talking by bigger-than-Earth companies, enterprises with revenues more massive than most countries' GDPs, behemoths in their own right: most, if not all, from the tech sector: Microsoft, Alphabet, Amazon, Facebook, Apple.
For them, the lockdown, the social distancing, the increased online presence, the overall feeling of insecurity, fear, anxiety, and maybe even boredom is yet another reason for people to use their services and, all in all, for them to generate more revenues from their core, and secondary, and tertiary businesses.
Tech sector breaking records
It might be Wall Street's worst-kept secret that the tech sector is, and has been for at least the last decade, on everybody's lips, in everybody's mind and, sooner rather than later, in everybody's investment portfolio. And by everybody, I mean all social classes, all levels of interest towards capital markets: from your hairdresser to Warren Buffett's humongous investment conglomerate.
The reason for this is simple: if you'd have invested $1,000 in Google stock ten years ago, you would've yielded a hefty 475% return, 590% for Microsoft, 1,700% for Amazon, 1,000% for Apple, and 550% for Facebook.
image source: cnbc.com
They're all rocket ships on their way to trillion-dollar market capitalizations (the Trillion Dollar club already includes Apple, Microsoft, Amazon, and Alphabet). And there's not much that can stop them. At least not yet. Not in the first quarter, not by the Coronavirus, not even the containment measures.
Their earnings for the first quarter looked better than expected, and, for sure, better than those from any other market sector, be it retail, banking, automotive, travel & tourism, or commerce.
*special mention for Tesla
Its stock price marked an astounding 3,500% return on the last decade. Although it's seen a slight decline in the past months, it's still reaching for higher highs and will, according to most market analysts, reach and top the historical max value of $917/stock.
Long term forecasts for TSLA stock price are close to $1,100, according to CNNMoney, which means an additional 35% ROI from current stock prices.
I've included Tesla here because the behavior of the company, and implicitly, of the stock, mimics those of tech companies, not of automakers. They're constantly innovating in terms of business, budgeting, marketing and financial positioning and I see them being one of the top performers of this decade, as well.
image source: cnbc.com
*special mention for Zoom
What else is there to say about Zoom apart from the fact that, taking full advantage of the unconventional ways of doing business brought up by the pandemic, it exceeded 300 million daily meeting participants, up from last December's total of 10 million. That's a remarkable 3000% jump.
Analysts at seekingalpha recommend Zoom as being a "buy and hold" stock for the long run. CNNMoney see Zoom's stock reaching $200 – a potential increase of 20% from present day prices.
Q1 winners
EARTH 2.0 – the mandatory condition to digitalize businesses and embrace and prepare for the future. Today. All companies below are prime exponents for this business model, and it paid beautifully until now. Just as the Industrial Revolution rearranged the balance of powers almost 2 centuries ago, we are witnessing history in the making with the current the Technological Revolution:
Alphabet (mother company of Google): revenue of $41.2 Billion (13% higher than the previous year)
Facebook: revenue of $17.7 Billion (18% higher than the past year)
Amazon: almost $76 Billion in revenue deriving from an 18% increase in international sales
Microsoft: revenue of over $35 Billion, extremely positive outlook on the medium and long term
*Tesla: not much in terms of revenue, but a substantial ascending stock trend (it rose more than 200% in 2019)
*Zoom: 12% share increase after revenue more than doubled in the quarter
Q1 losers
A stubborn, poorly adapted, conventional business model is, and has always been a recipe for disaster. On all accounts, Microsoft should have been on the losing side of things, if it weren't for Satya Nadella, the CEO who brought openness and collaboration to what is once was a sinking ship.
Comparing well-established enterprises with the tech cousins from above:
JP Morgan – profits dove 69%
Bank of America – profits plummeted 45%
McDonald's – earnings fell 17%
Exxon – 7% stock decrease on account of weak earnings
Boeing - $649 million loss, 10% workforce dismissed, revenue down 26%
Ford - $632 million loss, 15% slid in revenue, shares dropped 42% this year
General Motors – 87% decrease in income compared to Q1 2019, 6.2% decline in revenue
The gap between winners and losers grows more profound for now.
It's my undivided opinion that all four major tech players that right now are laughing all the way to the bank will have to turn their smiles into frowns once Q2 earnings are released. They took advantage until now from the increase in the cloud business and the work-from-home movement.
But the economy forgives and forgets no one – in the USA alone, more than 30 million people filed for unemployment benefits in the last seven weeks, and the future does not look too rosy for the job sector.
No matter how much money the Fed might helicopter-throw unto the economy, the consumers are scared, cautious with their finances, and, in some cases, even hungry.
In these circumstances I see the Q1 earnings success for the tech giants is a temporary victory. I firmly believe they will be caught from behind by the huge wave that already smashed retail, banking, services, commerce, oil, entertainment, or travel.
The future is grim
Q2 earnings will be an eye-opener for all market optimists across the board.
Goldman Sachs expects a US GDP contraction of 34%, unemployment soaring to 15% - no happy-end is in sight.
US retailers are stopping payment to hundreds of thousands of workers in a desperate struggle to cope with the slump in demand, the four rounds of economic stimulus from the Fed seem to make little to no difference until now.
On the long run, in an inter-connected global economy, everybody's in the same boat: decrease in consumption and demand from commerce and retail brings lower ad revenue for Google, which in turn brings down the cloud business revenues, which in turn influences the hardware demand, which in turn affects producers…and so on. The cycle cannot be broken without every integral part being affected.
Turn coal into diamonds
Provided the virus is ephemeral, maybe even more or less contained in Q2, the global economy might start to pick-up and rise from its ashes in the second half of 2020.
As always, being in close touch with the state of affairs, being up to date with the news, keeping your head clear and thinking straight on how to turn this fallout into an opportunity is the best advice I can give you.
The harder the containment measures strike, the bigger the economic shock, the larger the recession that will entail, and the more considerable the investing opportunity!
It's challenging to keep your cool now, but I'm confident that those who adapt, those who look for alternative investment means (be it art or safe-haven assets such as gold or platinum or even fintech companies) will enjoy one hell of a ride.
My future
I've split the final chapter into two categories: my personal vision and my professional endeavor.
Personal
I'm an investor myself and I see this crisis as an opportunity to short the market on businesses that have not yet adapted to the new world and, in order to practice what I preach, buy Tech Companies (F.A.N.G.) for the long run.
Professional
Protect my businesses and my employees; the measures I already took (work-from-home for 99% of my workforce, consolidation measures for capital flow, redirecting of investment flows, budget reframing, alternative investment areas, enforcing my business' technology core) will continue to prove successful and inspired.
Even though we're constantly expanding, having more than 250 employees all over the world, I want to continue behaving and acting just as a start-up; I see in this the right way to consolidate our position, and conquer new markets and alternate areas of investments.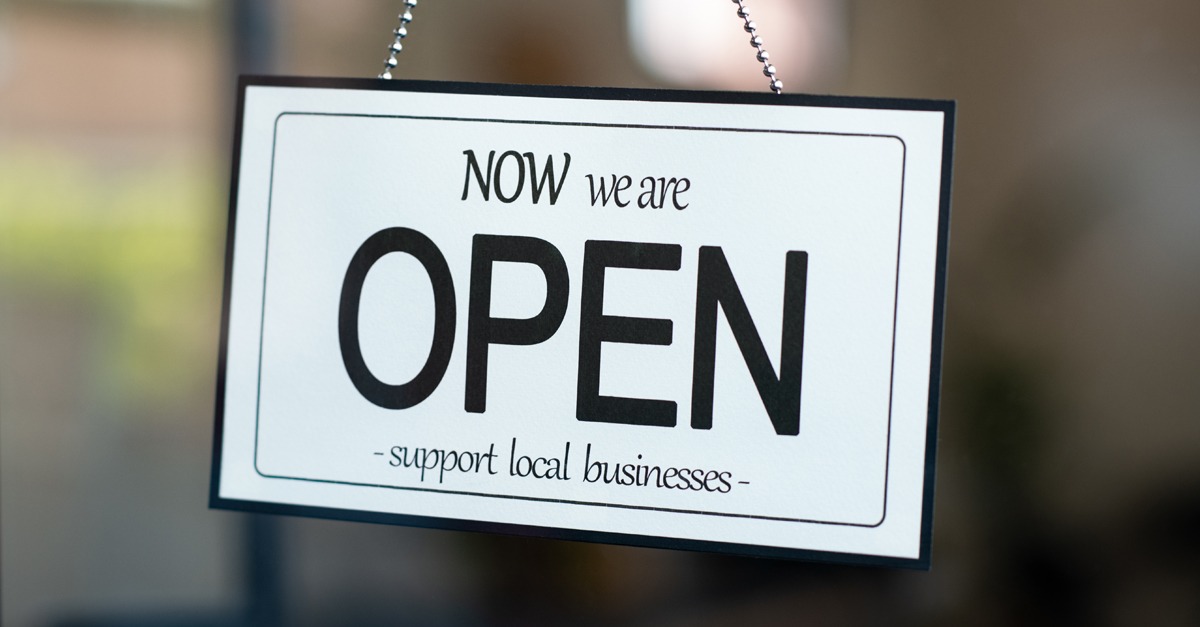 12.05.2020
| Capital Market | Fintech | News | Press | Startup | Tech
"The beginning is always today," said Mary Shelley two centuries ago
She was quite optimistic, which comes as a surprise from a leading Romantic era exponent. Of course, she was talking about the excitement of an interesting adventure, a fresh day, a brand-new start.
In the trying times of Coronavirus, I keep my right to be realistic. There's growing talk about the post-corona era, about how everything will come back to what it once was, how society will restart and pick-up from where it was left a few months ago, how economies will put all crisis behind and rise from the ashes. I'm confident that what we're going through right now is just the beginning of a new epoch, the epoch in which nothing will be the same anymore.
The new normal
I've come to this conclusion by observing behaviors around me. From the muted cry of small entrepreneurs who try to find comfort in insufficient government stimulus programs to central banks that gave their all and then some, printing money out of nothing and throwing it in the face of the virus in the hope that this, the last weapon in their arsenal, will start making things right, economies rejoice, and people enthusiastically consume once again.
The underlining note in all of this is one thing: FEAR. Manifested in different forms and with various influences and vectors, but all in all, the same feeling: pure, unadulterated fear.
Business-wise, fear makes or breaks actions and thoughts, dismisses investment plans, smashes development budgets, fires employees, cuts innovation, research, development, affects investor sentiments, turns economic tigers into tame pussycats. Mind you; this is not a presumptuous forecast; this is the reality we're living in now. This is the new world.
The Wuhan precedent
Let's not kid ourselves; this is not an exercise of imagination; this is what some already tried. The best example is the lockdown relaxation and economic restart measures in what was, not long ago, the epicenter of this new world: Wuhan, China.
For them, after a 76-day total lockdown, with draconic measures taken to keep them inside at all times, the April 8 announcement of travel bans being lifted came as a literal breath of fresh air.
One month later, and shops are still closed, restaurants are turned into takeaway booths, businesses generate close to zero profits, production is still in shambles, bankruptcy is the new status quo. Already, the local economy contracted by at least 40% and prospects are grim.
Regardless of state-backed stimulus programs, zero-rent programs, employee cost covers, and many more, the economy does not seem to pick up.
The once-thriving 11 million people city is still in mental lockdown. Anxiety is the name of the new game.
Employees that had the luxury of being able to work from home don't want to return to the office. People no longer frequent gyms, restaurants, cinemas, spas, salons, arcades, shopping malls, travel agencies, beauty parlors, neither the personal nor the professional life of most Wuhanese is now what it was a few months ago.
Authorities, even despotic, autocratic ones as the Chinese are, have no idea what's going to happen, how to prepare for it, how to tackle it, and what to do if all else fails. It's a trial and error process for Wuhan, for China, and pretty soon, for the rest of the world.
A mixed bag of information
So far, the pros and cons list contains most, if not all, measures and steps you hear about all day long, every time you turn on your TV or web browser:
Lockdown
It surely works!
It might not, it's too soon to tell, look at the USA, see the protestors!
Ventilators
Essential for life support during these trying times!
Actually, studies are showing they don't make much of a difference!
Remdesivir
The magic drug that's going to cure us all!
Trial test after trial test showed that it has no positive effects and might, in some cases, even make matters worse!
Hydroxychloroquine
Some guy says it cured him!
Intensive medical studies find no relevant connection between it and Corona evolution!
Smokers are better protected
Their lungs are more accustomed to harsh breathing conditions!
How could that be, smoking kills, it says so on the pack!
Flattening the curve is the way to go
Sounds smart and might work!
There's no proof yet this is the way to go for acquiring mass immunization!
For each contradictory affirmation, there are hundreds, if not thousands, of articles, pseudo-studies, reports, analysis… And with each of those, the general uncertainty about the future grows a little bit stronger.
For the average Joe and for Billion and Trillion-Dollar businesses:
revenues and incomes plummet
earnings are reaching new lows
tens, if not hundreds of millions have already or are very close to losing their jobs
productivity is sinking
motivation becomes a scarce commodity
people invent reasons for staying inside, in the comfort and safety of their homes
entire market sectors close up
the business world is transforming and all of us together with it
Until the Holy Grail, the vaccine, will be on the market, I see the anxiety described above as an ever-growing sentiment for all of us.
What does the future look like?
Covid-19 is here to stay, even the most optimistic medical scenarios don't approximate a delivery data for the vaccine closer than 18 months.
Bracing for the second wave is easier said than done, because, in the end, in this new world, nobody knows what the future holds.
Caution is the word of the year, and it should be displayed both in a personal and a professional sense.
Not all people react the same way, and not everybody can work from home, cultures differ, lockdown measures affect each of us differently, central banks intervene in various ways in the markets, government policies that work in Wuhan might not be appropriate for Milan. We're different, all of us, and now we find each other united by a common enemy and a common goal: survive, adapt, thrive.
Stay safe; stay healthy!