10 technological trends in 2019
The top 10 technological trends of 2019 include, according to consulting company Gartner, exotic notions, such as "digital germs" or the software programmed by the artificial intelligence. The top also includes relatively better known technologies, such as Blockchain or quantum computing. 
Autonomous Things. From robots to drones and driverless cars, these are assisted by artificial intelligence (AI) and, in the near future, they will turn from independent devices to interconnected artificial communities. For instance, an autonomous car could deliver the package to your door, but the robot aboard the car will bring it inside your house.
Augmented Analytics. AI – as Machine Learning (ML) – will intervene also in the presentation and processing of various sets of data and metrics used in marketing, sales or finances. Artificial intelligence will automate and assist the entire data processing phase, which could lead to a so called Citizen Data Science. This means that anyone will be able to access and process complex sets of data, starting from clear research ideas, without having, however, advanced technical competencies.
AI-Driven Development. It may seem something of a sci-fi nature to think that machines could program other machines, but a working environment in which the human programmer is assisted by algorithms and artificial tools already exists. Gartner estimates that by 2022, 40% of the new projects will be carried out by human developers assisted by AI.
Digital Twins. This has to do with digital models or replicas of offline reality in the virtual environment. The "digital twins" has existed since the birth of the computer assisted design, but this kind of virtual replica will proliferate fast given the billions of sensors of the Internet of Things class which has started to come out globally.
Empowered Edge. Edge computing is somehow the opposite of cloud. In other words, it involves data processing as close as possible to the source of the data, to save the effort of sending them to a network. Gartner predicts that to the IoT devices, AI specialized chips will be added over the next few years to be used for the data processing in the vicinity of the source.
Immersive Experience. This is about all technologies in the Virtual Realty/Augmented Reality class, which will create a continuum between virtual and offline world, using all human senses and eliminating barriers such as the screen. If this sounds sci-fi to you, think about the temperature sensors in smartphones or the wearables that measure your pulse.
Blockchain. This has to do with the technology that allows for the decentralized and online keeping of just any kind of lists, under condition of maximum safety. So far, we have seen this work in the controversial field of cryptocurrencies, which replace costly banks by this type of record keeping. However, this technology is a very versatile one and, according to some specialists, Bitcoin and all the other virtual coins will disappear, but Blockchain will remain.
Smart Spaces. It is an extrapolation of the idea of smart cities or houses to just any types of spaces in which the connected devices will interact with themselves and also with human intelligence. More specifically, after smart houses we may have, in the near future, also Intelligent Workplaces. To the wireless printer and other facilities that we currently have, an AI component will be added, consisting mainly in digital assistants and a data structure easy to access and use.
Digital Ethics and Privacy. The European Union has already made the first decisive move in this field with the General Data Protection Regulation, adopted in May 2018, but this issue is of maximum interest also in the USA and Canada or other countries without new regulations. As it can be depicted from the troubles with which Facebook has been faced over the last few years, a part of the data privacy requirement will be carried out by private players, by self-regulation and internal protection.
Quantum Computing. Subatomic particle computers, characterized by different values of truth than yes-no/0-1, will become more than a research topic in the near future. They are a natural asset in fields like pharma, which deals with a complex molecular structure, symmetrical with the logical model on which quantic computers are based.
Octavian Pătrașcu
|
24.11.2018
| Tech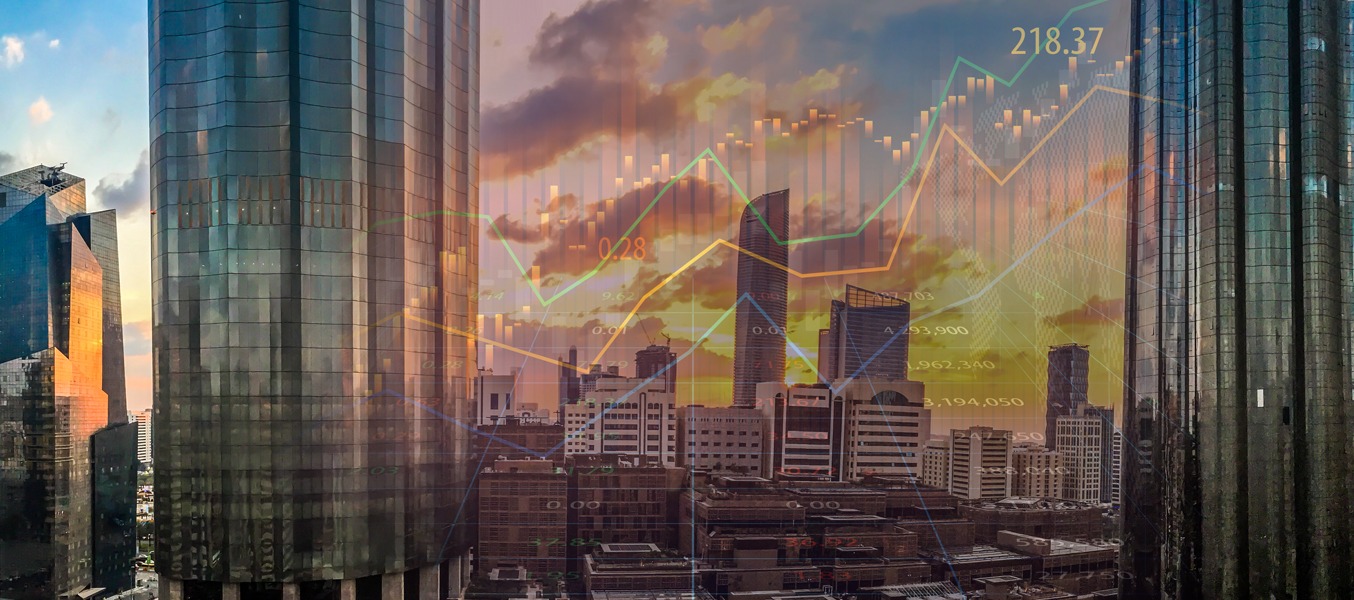 01.11.2019
| Capital Market | Fintech | News
Over the last decade, I've built my professional life as an investor, focusing on 3 key areas: financial services, real estate and tech startups. I've participated in the setup and development of two major fintechs, and after those two successful exits I'm now directing my resources into building a new enterprise in this area – the Key Way group.
I've started, participated in and developed companies in Romania, as well as Bulgaria, Hungary, Czech Republic, Germany, the UK, Mexico, Dubai and South East Asia. I'm constantly looking for new segments, new markets and new opportunities, and therefore I interact regularly with the regulator institutions and official agencies in various countries and markets.
The most recent example is the GCC area (Gulf Cooperation Council - Bahrain, Kuwait, Oman, Qatar and the United Arab Emirates, and Saudi Arabia). I started to research opportunities in that area at the end of 2018 - more specifically, the United Arab Emirates, which are establishing themselves as one of the most dynamic markets in the world.
The whole experience of working with the official institutions there was a great example of how to attract and encourage investors! ADGM, the Abu Dhabi Global Markets regulator, was established quite recently and I was absolutely impressed with their professionalism.
To start off, I researched the local market regulators online. The information was clear and easily available: I contacted them online, via their website and LinkedIn accounts. They responded promptly, and in only a few days, we set up a series of meetings with the financial markets regulators in both Abu Dhabi and Dubai!
The ADGM gave me full support and very clear, detailed information on what and how I need to do to obtain a trading licence in financial services in the UAE. I met with representatives from both the ADGM registration department (where all new businesses have to register before they acquire a licence for online trading) and from the FSRA (Financial Services Regulatory Authority).
They were very clear on the procedure, steps to follow and criteria we need to meet, which is a fantastic help for an investor on a new, highly regulated financial market.
In a few days I started the onboarding procedure - everything happens online, everything is digital, everything is set up for maximum ease and transparency.
They set investors up for success, but they make sure they vet them thoroughly as well! A "user friendly" approach does not mean lower standards, quite the opposite - they made sure I meet all commercial and business criteria, they assessed my financial, capital and business status and previous experience, and checked references from markets in which I operated previously.
We went through a process of very rigorous assessment and due diligence, and several meetings where I detailed our business plan and long term vision. Professional but friendly - you feel welcome, encouraged and supported as an investor.
Furthermore, their "enthusiasm", or appetite for new business, equaled mine! They're happy to welcome new businesses, they work hard to attract them and to set them up for success. I was very impressed that they genuinely appreciate the fact that investors, however big or small, choose their market to set up a company.
I'd love to see this same level of energy, hard work and appetite for business in my home country, Romania.
While other jurisdictions welcome investors and work hard to create the framework for development and success, I often feel that the Romanian regulators, for financial markets and not only, start from a default position of suspicion or, at best, indifference. Investors are regarded with thinly veiled (if at all veiled!) suspicion and distrust and sometimes downright hostility, you almost feel guilty or embarrassed to be successful financially.
I hope to see this mentality change in Romania, because I, as well as most Romanian entrepreneurs I know, really want to make our country a top choice for investments, not just in outsourcing and services. We want to make Romania known for its know how and creativity.
I think Romanian regulators should remember that their whole purpose of existence is to enable business, not hinder it. And as investors, especially once we see best practices from other jurisdictions, we need to remind them of this reality.
According to a report by McKinsey, globally, over 12,000 Fintech startups are competing with banks for up to $1 trillion in profits of which 
up to 60% are at risk
, in the following five retail businesses: consumer finance, mortgages, small-business lending, retail payments, and wealth management. As an investor, I'm focused on tech, fintech and real estate startups. These areas have seen a huge wave of disruption, transformation, and evolution, and the tide is still high. My own home country, Romania, is a hotspot for tech and fintech innovation, and I keep a close eye on what's going on in this market. Though it's still in an early stage compared to nearby countries such as Poland, the Czech Republic or Hungary, the Romanian fintech industry is poised to take off as demand for fintech solutions and digital banking increases. Here are a few exciting startups that caught my eye recently. Some of them are in startup accelerators, some of them have already gone through various rounds of investment, but all of them have one thing in common: they provide innovative, agile solutions for needs and issues that traditional companies have ignored for too long.
Fintech OS - B2B services and TaaS enabling automation for financial services. The fact that this is a Romanian company that has achieved such rapid growth proves that (to paraphrase) geography is not destiny. Their experience is inspiring.
Fagura - P2P Lending. Although Fagura is actually coming from Moldova, they are present in Romania. This is a friendly peer-to-peer platform, modelled on UK similar companies. I think it has good potential for success.
Smart dreamers – a platform for recruitment marketing automation, they're already in the UK, the US, and Singapore, with enterprise-ready software that helps companies reach and engage with potential candidates online.
Medjobs – this is a platform for recruitment and jobs in the healthcare sector. I like their focus and the fact that they've honed in on this very specific opportunity, as it is a very dynamic niche and was generally very fragmented.
Typing DNA – such an original idea! They've developed an app for typing biometrics authentication – recognizing people from the way they type, this is an AI-based solution for risk-based authentication and fraud prevention.
Competitors.app – a very useful and comprehensive app for monitoring competitors' marketing activity across online channels.
Finqware – this was badly needed in Romania, since most companies and people have several bank accounts and they need a centralized dashboard for their finances.
Keez – A user-friendly alternative to accounting, payroll, and ERP software.
Teleport HQ - An AI powered platform and suite of open source tools which simplifies UI building and adds realtime optimisations by analysing user's intentions.
Cyscale - a Multi-Cloud Platform, for all major providers like Amazon, Google and Microsoft, which handles Cloud Native Security, Threat management and Secure Cloud Design.
Do you know of any other Romanian Startups that are worth mentioning here? Leave a comment - or, if you are an entrepreneur launching your startup, you can always contact me and let's see if there's an opportunity of working together!