How to Pitch an Angel Investor
Every month, I receive dozens of financing questions or requests that are more or less detailed. Almost all have something interesting in them. However, as my time and financial resources are limited, the ideas that I plan to use are only a few every year. I am not the only professional investor who has in mind a set of criteria according to which we validate an idea. Following is a list proposed by me. When making it, I have tried to be as objective as possible.
What?
Start off with the essence, define the idea in a sentence. Do you know what USP or Unique Selling Proposition is? It is a concept from advertising and refers to the sole benefit proposed by your product. Maybe, you know that I have invested in Vector Watch and together with the other investors I have enjoyed its success, when it was sold to the famous Fitbit. From the very beginning, Vector Watch is a smartwatch different from the rest, whose battery lasts for one month. This is the starting idea and it is clear, even though there are several other aspects to add afterwards.
What is your business plan? How do you monetize? This article does not aim at giving you tips on how to make a business plan. What you should note, however, is that an excellent idea, without the steps leading to it putting into practice is as good as null. Gutenberg invented the printing press by putting together already existing innovations. The printing press was taken over from the vineyard people, whereas the print with block molds had already existed in China for over 1000 years. And still, he revolutionized the world as he was intelligent enough to put all these together and turn them into a functional technology.
What is your market? Good start-ups mean creative, or even disruptive ideas, but they do not work by themselves. Vector Watch was an innovation on the smartwatch market and Gutenberg's printing press replaced the medieval manuscripts, so they turned up in an existing background. Show your financer in what area of products or services you fit. They will all the more appreciate your innovation.
Growth opportunities/strategies/exit. If you don't know yet that angel investors provide financing in order to get benefits at a later date, you should read business literature seriously. Your business may turn, logically, into a listed company and it may skyrocket by the subsequent contribution of an investment fund or it may be sold to a market giant. This evolution is also dictated by its nature and also by your personal preferences. Where do you see yourself in 10-year time? As CEO and minority shareholder of the company created by you, as Steve Jobs? Or maybe developing a quite different business? Relying on your exit money to invest in other people's businesses, therefore acting as an angel yourself? You should answer all these questions and then send your answers also to possible investors.
How?
Clearly state to your investor what/how much you. Of course, the answer to the question "How much?" is the most important. Shyness has no place here, the well-grounded figures are strictly necessary, even if you won't start with them, but with the idea. However, the financing pace/calendar is also important: if need be, a professional investor may rely not only on their money, but they will also know how to attract other resources.
Do your homework. It's not necessary to suffocate with data the potential financers from the very beginning. However, if you have manage to arise interest by the initial presentation, you must be ready to answer any question. If you don't have the answer in your mind, you can resort to notes, telephone, laptop. If you nevertheless happen to not know the answer, don't try to mislead your interlocutor with phrases such as "We'll see". Not knowing a minor aspect is pardonable, but superficiality isn't.
You will always need an attractive Powerpoint presentation, even if it is an informal pitch meant to arise interest. Assuming that you have managed to arise interest from the very beginning, the presentation is the second stage. However, be careful, as there are two types of presentations: those meant to be designed, which come as a completion of speech discourse and the self-standing ones, which are meant to be sent by e-mail. Ideally, you should prepare both versions.
Where?
Personal recommendations. These are certainly the most effective, although in Romania we tend to pay too much heed to them. Two things are worth mentioning here. Firstly, it is most serious if you disappoint the author of the recommendations. If you do that, no one will take it out on you directly, but your failure risks to be mentioned in the private talks between people who matter. If, on the other hand, you manage to make your potential partner enthusiastic about your project, it is a success: your personal recommendations might turn into endorsement. If you can turn a financer or a famous partner into an endorser, that is quite an achievement for you.
Industry events. The same as, in our country, personal recommendations are overrated, events are underrated. You have often heard that, at specialized conferences, it is the networking that matters, not the presentations. If you invest a few thousand euros in the participation in an event of the Mobile World Congress class, you will head home with a few dozen of business cards. If you manage these contacts well, some of them might become your business partners or financers. The thing is that events are very useful for a first contact, which you then need to cultivate by other means.
Online, in 1:1 conversations. By "1:1 conversations" I mean whatever can be conveyed via social networks or e-mail. LinkedIn is very appropriate for this purpose, as long as you know whom you are addressing and what you are asking. Don't be shy, but avoid suffocating your potential partners with generalities, standard messages, so called spam. Of course, those who make their e-mail addresses public do that because they are open to proposals. If the e-mail is written well, it will receive an answer, especially from the potential foreign partners – even if it is a negative one.
Online, by public financing requests, such as Kickstarter or Patreon. It may seem that the crowdfunding platforms are meant for charity or cultural projects, financed with little by many, but this is not exactly so. A successful campaign on a platform of this kind is a good argument for a more significant investor. Even more, even as part of these campaigns, sometimes there is significant financing from individual investors, besides the "little" financing from "many".
When?
The question does not refer to the time of day or the year when you make the proposal, but to the degree of maturity of your idea. Writing this article, I have started from the idea that you have incorporated a startup, in other words, you have the capacity of founder and entrepreneur. Well, in order to attract an investment, you must have already proven your reliability to a certain extent. This means a functional business, even if of a small scope and without profit. Professional investors are attracted by more than plans on paper. As long as they will entrust you with their money, they expect guarantees that you will know what to do with it and the safest guarantee is that you have already achieved something with your own forces.
Octavian Pătrașcu
|
13.11.2018
| Startup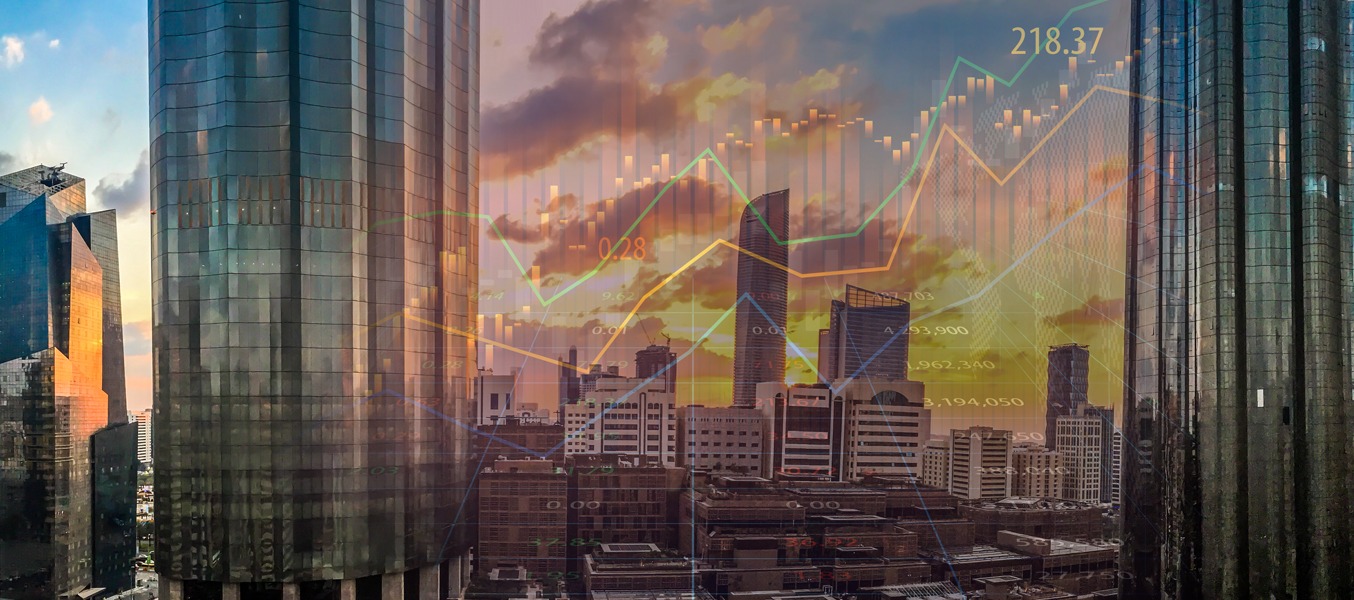 01.11.2019
| Capital Market | Fintech | News
Over the last decade, I've built my professional life as an investor, focusing on 3 key areas: financial services, real estate and tech startups. I've participated in the setup and development of two major fintechs, and after those two successful exits I'm now directing my resources into building a new enterprise in this area – the Key Way group.
I've started, participated in and developed companies in Romania, as well as Bulgaria, Hungary, Czech Republic, Germany, the UK, Mexico, Dubai and South East Asia. I'm constantly looking for new segments, new markets and new opportunities, and therefore I interact regularly with the regulator institutions and official agencies in various countries and markets.
The most recent example is the GCC area (Gulf Cooperation Council - Bahrain, Kuwait, Oman, Qatar and the United Arab Emirates, and Saudi Arabia). I started to research opportunities in that area at the end of 2018 - more specifically, the United Arab Emirates, which are establishing themselves as one of the most dynamic markets in the world.
The whole experience of working with the official institutions there was a great example of how to attract and encourage investors! ADGM, the Abu Dhabi Global Markets regulator, was established quite recently and I was absolutely impressed with their professionalism.
To start off, I researched the local market regulators online. The information was clear and easily available: I contacted them online, via their website and LinkedIn accounts. They responded promptly, and in only a few days, we set up a series of meetings with the financial markets regulators in both Abu Dhabi and Dubai!
The ADGM gave me full support and very clear, detailed information on what and how I need to do to obtain a trading licence in financial services in the UAE. I met with representatives from both the ADGM registration department (where all new businesses have to register before they acquire a licence for online trading) and from the FSRA (Financial Services Regulatory Authority).
They were very clear on the procedure, steps to follow and criteria we need to meet, which is a fantastic help for an investor on a new, highly regulated financial market.
In a few days I started the onboarding procedure - everything happens online, everything is digital, everything is set up for maximum ease and transparency.
They set investors up for success, but they make sure they vet them thoroughly as well! A "user friendly" approach does not mean lower standards, quite the opposite - they made sure I meet all commercial and business criteria, they assessed my financial, capital and business status and previous experience, and checked references from markets in which I operated previously.
We went through a process of very rigorous assessment and due diligence, and several meetings where I detailed our business plan and long term vision. Professional but friendly - you feel welcome, encouraged and supported as an investor.
Furthermore, their "enthusiasm", or appetite for new business, equaled mine! They're happy to welcome new businesses, they work hard to attract them and to set them up for success. I was very impressed that they genuinely appreciate the fact that investors, however big or small, choose their market to set up a company.
I'd love to see this same level of energy, hard work and appetite for business in my home country, Romania.
While other jurisdictions welcome investors and work hard to create the framework for development and success, I often feel that the Romanian regulators, for financial markets and not only, start from a default position of suspicion or, at best, indifference. Investors are regarded with thinly veiled (if at all veiled!) suspicion and distrust and sometimes downright hostility, you almost feel guilty or embarrassed to be successful financially.
I hope to see this mentality change in Romania, because I, as well as most Romanian entrepreneurs I know, really want to make our country a top choice for investments, not just in outsourcing and services. We want to make Romania known for its know how and creativity.
I think Romanian regulators should remember that their whole purpose of existence is to enable business, not hinder it. And as investors, especially once we see best practices from other jurisdictions, we need to remind them of this reality.
According to a report by McKinsey, globally, over 12,000 Fintech startups are competing with banks for up to $1 trillion in profits of which 
up to 60% are at risk
, in the following five retail businesses: consumer finance, mortgages, small-business lending, retail payments, and wealth management. As an investor, I'm focused on tech, fintech and real estate startups. These areas have seen a huge wave of disruption, transformation, and evolution, and the tide is still high. My own home country, Romania, is a hotspot for tech and fintech innovation, and I keep a close eye on what's going on in this market. Though it's still in an early stage compared to nearby countries such as Poland, the Czech Republic or Hungary, the Romanian fintech industry is poised to take off as demand for fintech solutions and digital banking increases. Here are a few exciting startups that caught my eye recently. Some of them are in startup accelerators, some of them have already gone through various rounds of investment, but all of them have one thing in common: they provide innovative, agile solutions for needs and issues that traditional companies have ignored for too long.
Fintech OS - B2B services and TaaS enabling automation for financial services. The fact that this is a Romanian company that has achieved such rapid growth proves that (to paraphrase) geography is not destiny. Their experience is inspiring.
Fagura - P2P Lending. Although Fagura is actually coming from Moldova, they are present in Romania. This is a friendly peer-to-peer platform, modelled on UK similar companies. I think it has good potential for success.
Smart dreamers – a platform for recruitment marketing automation, they're already in the UK, the US, and Singapore, with enterprise-ready software that helps companies reach and engage with potential candidates online.
Medjobs – this is a platform for recruitment and jobs in the healthcare sector. I like their focus and the fact that they've honed in on this very specific opportunity, as it is a very dynamic niche and was generally very fragmented.
Typing DNA – such an original idea! They've developed an app for typing biometrics authentication – recognizing people from the way they type, this is an AI-based solution for risk-based authentication and fraud prevention.
Competitors.app – a very useful and comprehensive app for monitoring competitors' marketing activity across online channels.
Finqware – this was badly needed in Romania, since most companies and people have several bank accounts and they need a centralized dashboard for their finances.
Keez – A user-friendly alternative to accounting, payroll, and ERP software.
Teleport HQ - An AI powered platform and suite of open source tools which simplifies UI building and adds realtime optimisations by analysing user's intentions.
Cyscale - a Multi-Cloud Platform, for all major providers like Amazon, Google and Microsoft, which handles Cloud Native Security, Threat management and Secure Cloud Design.
Do you know of any other Romanian Startups that are worth mentioning here? Leave a comment - or, if you are an entrepreneur launching your startup, you can always contact me and let's see if there's an opportunity of working together!