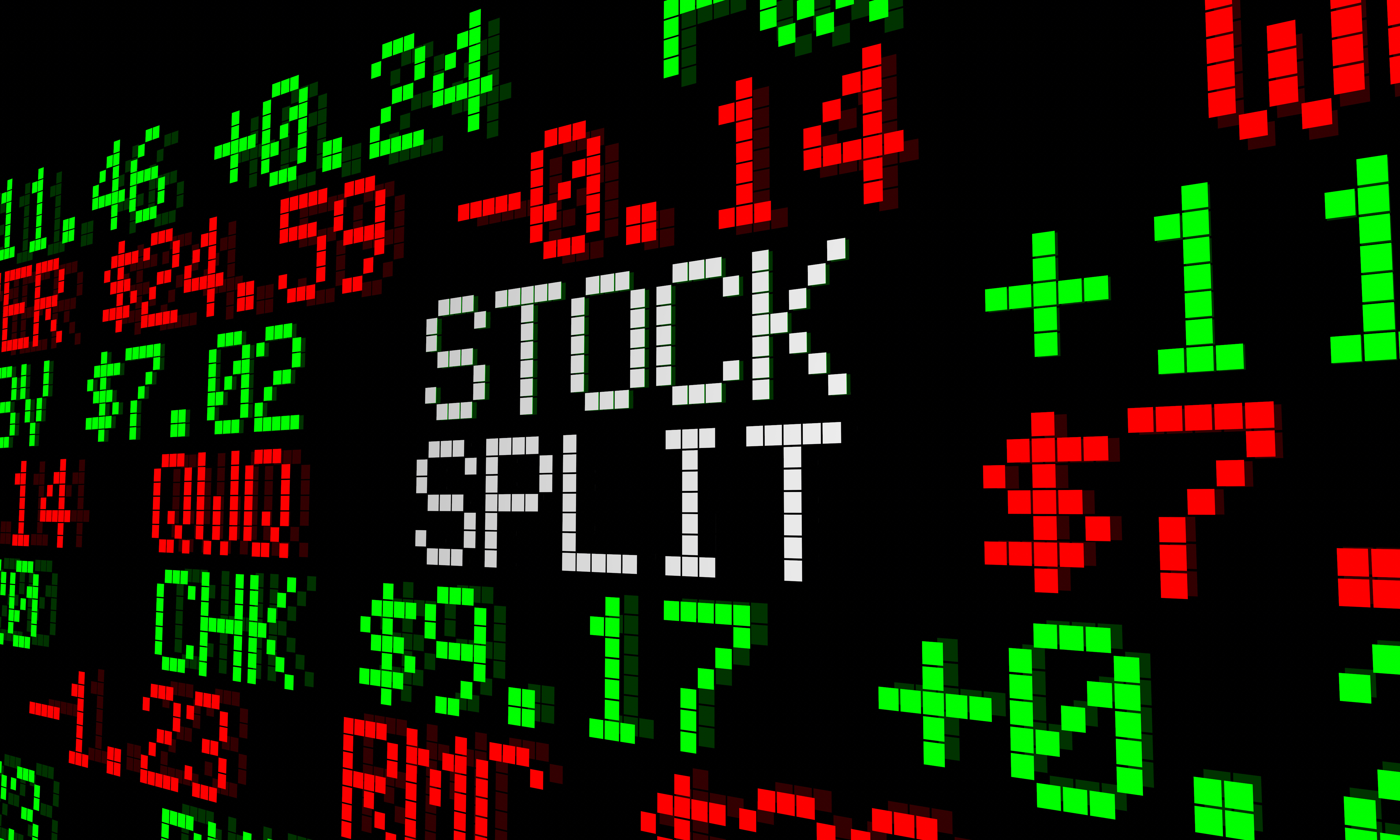 On September 1, Apple (AAPL) and Tesla (TSLA) split their stocks. People who owned 1 share now find themselves holding 4 in Apple's case, and 5 in Tesla's. On Tuesday, the day of the split, Apple's stock gained as much as 3.4%, and Tesla rose 12.5%. Since the announcement of their stock splits, Apple and Tesla shares jumped 40% and 70%, respectively.
Numbers can be tiring. Normally, I wouldn't throw as many figures in your face, but they speak the truth. Everyone has been talking about Apple and Tesla for weeks already. Now investors and analysts see Apple and Tesla stocks as the hottest things on earth.
I've dealt with capital markets for more than ten years. I believe that I can recognize an opportunity when I see it. Stay with me to find out how these stock splits work and why you might want to consider these opportunities, as long as they suit your trading style and goals.
First, let me tell you a bit more about stock splits.
Why do companies split their stocks?
Companies split their stocks because such a move can make shares look more affordable to small investors. Both Tesla and Apple wanted the same thing: to attract more people into investing. If more people start putting money in, the stocks' liquidity increases and prices tend to surge.
This means it's your chance to jump aboard and invest in the long term. But the short-term gains don't look too bad either.
Graph from YCharts.com showing Apple and Tesla stock increase from August 28 (the day before the splits) and September 1 (the first day of the split). Both stocks added more than 7%.
Keep in mind that I just analyzed the stock performance one day after the split took place, and you can see the value gains were already noticeable.
Hopefully, I have got your interest by now. I will give you even more arguments about why I think Tesla and Apple might be viable investment options in the next few lines.
Apple, at the fifth stock split
Apple is the only publicly-traded company boasting a market capitalization of over $2 trillion. September 1 marked the corporation's fifth stock split since it went public in December 1980.
Had Apple never split its stock, shares would currently sell for roughly $28,000 apiece, inaccessible to small-time investors.
Generally, the stock increased in the medium to long term after a stock split.
Graph from YCharts.com showing the most notable year-to-year price surge (36.4%) following a stock split.
In one case, Apple lost 61% of its value after the 2000 stock split. But that was an exception since the DOT-COM crash affected many tech companies back then.
Chart with Apple's performance following its stock splits courtesy of macrotrends.net.
Following the stock split, the Dow Jones had to make some adjustments to the stocks it includes:
Apple no longer claims the number 1 spot, occupied now by UnitedHealth Group.
Also, Pfizer, Exxon Mobil Corp, and Raytheon Technologies Corp were kicked out from the index.
Salesforce.com Inc, Amgen Inc., and Honeywell International Inc. were the replacements. It was only the second time in the last ten years when the Dow Jones board decided to change its lineup.
One more thing I forgot to mention: not only has Apple stock increased following stock splits but so have dividends paid to its retail investors.
Apple stock surged more than 80% as of September 2, 2020 – chart courtesy of YCharts.com
Tesla steps into uncharted territory
On the other hand, Tesla split its stock for the first time when shares grew 465% this year alone, smashing 33 records on their way. In August alone, shares jumped 56%. A month prior, the company reported a fourth-consecutive profitable quarter for the first time in its history. 
Chart with Tesla stock performance so far in 2020 courtesy of Nasdaq.com
In the end, allow me to write a few words on the man himself, Elon Musk. On September 2, he became the third richest person on earth, surpassing Mark Zuckerberg. He's now behind Bill Gates and Jeff Bezos. Apart from Tesla, Musk also founded several other companies, including SpaceX, The Boring Company, Hyperloop, and OpenAI. His notoriety and unique approaches have boosted Tesla as a one-of-a-kind company for investors worldwide. And that feat alone accounts for several percentages from that massive stock surge in the past years.
Other notable stock splits 
Microsoft
Since it first went public, Microsoft has had 9 successful stock splits with the last one occurring in 2003. For every share that an investor-owned before the first split, he would now sit on 288 shares.
The immediate short-term impact of the split on Microsoft share price is worth noting. On only 1 occasion - in September 1987 - did Microsoft's stock closed at a lower price on the day of the split than the day before. At that time, Microsoft shares closed at $114.50. Typically, the stock should have traded at $57.25 after the 2-for-1 split. However, the actual closing price hit just $53.50 per share, translating to a 6.55% drop.
Meanwhile, the remaining 8 splits showed gains, the largest one posting a 7% increase in 1996. The numbers before the split showed a $76.39 share value, yet the stock closed the next day at $81.75. Microsoft's results show that even though stock splits have no theoretical impact on a company's value, shareholders give a lot of importance to these events.
The last split so far for Microsoft stock marked the first time when the company declared it would start issuing regular dividends. Combining the stock split and dividends made Microsoft shares look more attractive to a broader range of investors, and prices gradually grew in the long term.
Chart with Microsoft stock performance following its stock splits courtesy of macrotrends.net.
Netflix
Netflix only split its stock twice. The first time in February 2004 and the second one took place in July 2015. Both splits reflected the organic growth of Netflix's business model from its early stages to the mid-2010s.
The first stock split took place almost two years after Netflix joined the stock market. The company had just hit $1 billion in market capitalization and showed hints of its broad appeal and improved finances. Revenue had surged 80% in 2003, as the company reached 1.5 million subscribers.
Between October 2002 and January 2004, Netflix saw its shares climb by more than 1,500%, approaching $80 apiece. Netflix seized the opportunity and performed a 2-for-1 split - chart courtesy of YCharts.com.
The split from July 2015 saw Netflix in an entirely different position. The 7-for-1 split made the company's stock even more appealing for small investors, with shares skyrocketing in the first 6 months, before stabilizing afterward.
Chart with Netflix stock performance compared to S&P 500 from July 2015 to July 2016, courtesy of YCharts and The Motley Fool.
In 2015, the company had introduced its streaming video service and boasted 65 million members worldwide in the second quarter of the year: 42 million domestic subscribers and 23 million international customers. Netflix added 3.28 million subscribers in the second quarter alone, double the subscriber count from 2004. That amount of success helped push shares to nearly $700, making Netflix one of the most expensive stocks in the S&P 500 index.
In the graph below, you can note the gradual growth between the two stock splits.
Chart with Netflix stock performance following its stock splits courtesy of macrotrends.net.
Amazon
Amazon performed 3 stock splits in the late '90s: in June 1998, January 1999, and in September 1999. Back then, Amazon was at its early stages in the development process.
Amazon closed its first day on the stock market in 1997, at an adjusted $23.50 per share. One year later, share prices almost tripled in value, and Amazon performed its first 2-for-1 split. The next move followed in January of 1999 after another impressive gain of 755% in seven months. This time, Amazon opted for a 3-for-1 split.
Finally, the last 2-for-1 increase occurred in September 1999. This time, the stock dropped 4% lower.
Chart with Amazon stock performance between stock splits courtesy of YCharts and The Motley Fool.
Nowadays, investors expect Amazon to stage another split if it wants to keep up with Apple's growth. The markets also predict that Amazon could get an invitation to the Dow Jones Index, but the primary condition is to split its stock. Anyway, I'll be keeping a close eye on Amazon, since it could prove the next big thing to invest in.
Chart with Amazon stock performance following its stock splits courtesy of macrotrends.net.
Next stock splits – check out these companies!
Google and Facebook are the two other FAANG group members expected to split their stocks in the coming months. Both posted important gains in 2020 and could spark renewed interest in their stocks amid traders should they decide to split.
Also, NVIDIA more than doubled its share value year-to-date and might be looking at a stock split soon.
Closing words 
They say growth brings even more growth, and many investors believe the sky is the limit for both Apple and Tesla.
I would also look at what the future might have in store, and Google, Facebook, and Nvidia could be the next exciting opportunities.
If you're looking for riveting info, make sure you follow me on Twitter and LinkedIn!
Romania seen through foreign investor eyes
A startup's growth stages
In The Media
Profit.ro: Octavian Pătrașcu invests in ConsultaClick.ro
The Profit business site published a story on Octavian Pătrașcu's investment in ConsultaClick.ro, a healthcare platform launched in Portugal that subsquently became operational in Spain and Brasil. In Romania, the project gives access to over 3,900 doctors and facilitates the optimal and transparent scheduling of an appointment.
More.
Octavian Pătrașcu about Vector Watch, on Profit.ro
Octavian Pătrașcu gave Profit.ro details about his experience as a minority investor in Vector Watch, the Romanian startup that was sold to the famous FitBit wearables company. Pătrașcu said his financial involvement in the project meant interacting with a young, progressive team.
More.
Interview in the Bursa newspaper
Octavian Pătrașcu gave an interview to "Bursa", one of the most influential business publications in Romania. Among the topics discussed there were investments in Romania, the local business climate, cryptocurrency and entrepreneurship Read a summary.
Press Release
|
15.11.2018
Octavian Pătrașcu concludes a successful real estate deal
Romanian entrepreneur Octavian Pătraşcu successfully concluded the sale of a building located in Bucharest, Calderon street no. 70, to a foreign investment fund, interested in office buildings in premium locations, present on the Romanian market since 2006.
Latest Articles
In
Start Up
02.09.2020
| Capital Market | Startup | Tech
I'm an entrepreneur at heart, directly involved in the startup phenomenon (I dedicated a big chunk of the last ten years to building sound business models for my companies). Since 2020 has been a remarkable year for obvious reasons, I thought it would be a good idea to share some of my thoughts with you about what's been happening lately in my field of expertise.
The premise
Many companies are facing an identity crisis, as the global recession is quickly brewing up. The Covid-19 pandemic has put a halt to a robust economic expansion, triggering a sharp rise in unemployment and forcing governments all over Europe to find new ways of avoiding collapse.
While European policymakers focus on getting economies back on their feet, the crisis could signal the beginning of a new dawn for EU businesses. Could it really?
An in-depth look at statistics
European startups funding got slashed by 20% in the first half of 2020. This figure might seem significant, but it's still one billion dollars higher than the 2018 numbers. And there's something else too: 2019 marked the most significant funding for venture funds. Ever. 
Graph showing the evolution of EU startup investments from 2016 to 2020 
Source: crunchbase.com 
To put things into perspective, 904 EU startups raised funding above $2 million in the first half of 2020. The year before, nearly 1.000 companies raised at least $2 million.
As for leading markets, the U.K startups attracted the most funds during the first six months of 2020 (twice more than the second place holder, Germany). France, Sweden, and Switzerland follow next. 
Graph showing the volume of startup investments in five leading EU countries
Source: crunchbase.com
Inevitably, I need to draw a parallel between Europe and North America, the Land of Opportunity for new companies. Europe's startup business peaked at a different time than its U.S counterpart. For Europe, the upward trend in startup funding began in 2018 and carried on until Q4 2019. For the Americans, 2018 was the pinnacle.
I don't want to bore you with too much data, so let me tell you why things are about to change for European startups. It has to do with how fast and prompt they reacted to the pandemic.
A strong response to Covid-19
Many European countries have managed to get the pandemic under control faster than the U.S, while also preserving jobs better during the lockdown, rather than allowing unemployment to grow at an alarming rate.
Therefore, EU startups are now prepared to receive with open arms all skilled people who lost their jobs in the U.S. This truly is an excellent opportunity for European businesses to develop further and see their stocks grow in the short term.
Naturally, the sectors most likely to see a boost soon are those that amassed increased funding for quarter over quarter and year over year: biotechnology, e-commerce, science, and health care.
That hardly comes as a surprise. Numerous European startups from these sectors came forward with unique products to combat the pandemic. It was an extraordinary moment for every player, big or small, to flex their muscles and show what they can achieve.
Special mention for e-commerce companies that have garnered plenty of publicity and funding during the global lockdown.
Three new EU companies breached the $1 billion valuations
Three European startups joined the select unicorn group during the past quarter.
A couple of consistent fund injections (one worth of $240 million and another $35 million) were enough for Berlin-based Lilium to reach $1 billion valuations in June. The company activates in the airline industry.
The UK-based car platform Cazoo joined the unicorn ranks, achieving another impressive feat along the way: it became the fastest European company to get to $1 billion, less than 18 months from its founding.
Workhuman, headquartered in Dublin, provides cloud-based software management solutions. By raising $122 million from existing shareholders the past quarter, Workhuman reached a $1.2 billion valuation, a result that placed it on the unicorn board.
What about Romanian startups?
I left my beloved country last for a good reason: I plan to talk in detail about something that caught my eye about Romania's startups.
According to a recent study published by Dealroom, Romania ranks first among Central and Eastern European countries when it comes to investments in local startups in the previous seven years.
Since 2013, Romanian startups have raised $1.3 billion in investment, same as Estonian startups. Poland occupies third place with $0.9 billion investments, followed by Lithuania ($0.6 billion) and Hungary ($0.3 billion).
In the last decade, the Central and Eastern European region has created eight unicorns - private companies valued at $1+ billion. Romania gave two unicorns from this list: UiPath, a company specialized in providing software solutions, recently valued at over $10 billion*, and eMAG.
*Quick note: UIPath leveled up to decacorn status now, exceeding $10 billion in market value.
In the first half of 2020, more than 20 tech Romanian startups raised capital from venture capital funds, business angels, and crowdfunding.
The burning question – to launch or not to launch a startup in 2020?
I think we could witness the European startups' turn to take the spotlight, ahead of their U.S and Asian equivalent. But only time will tell how things are going to unfold. I'm optimistic.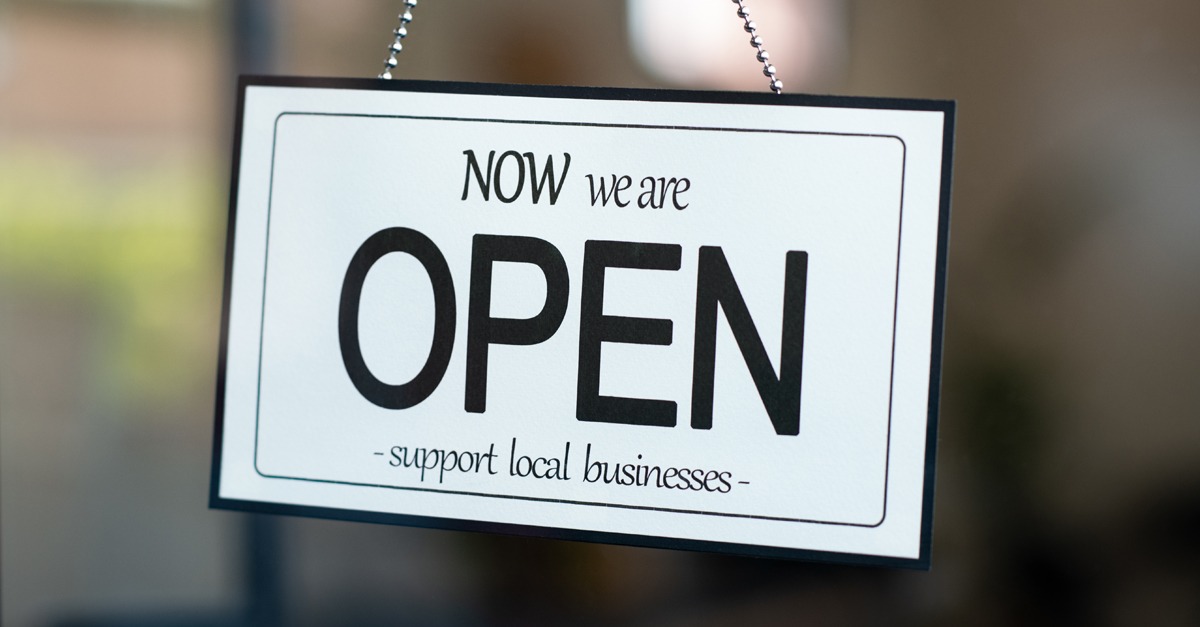 12.05.2020
| Capital Market | Fintech | News | Press | Startup | Tech
"The beginning is always today," said Mary Shelley two centuries ago
She was quite optimistic, which comes as a surprise from a leading Romantic era exponent. Of course, she was talking about the excitement of an interesting adventure, a fresh day, a brand-new start.
In the trying times of Coronavirus, I keep my right to be realistic. There's growing talk about the post-corona era, about how everything will come back to what it once was, how society will restart and pick-up from where it was left a few months ago, how economies will put all crisis behind and rise from the ashes. I'm confident that what we're going through right now is just the beginning of a new epoch, the epoch in which nothing will be the same anymore.
The new normal
I've come to this conclusion by observing behaviors around me. From the muted cry of small entrepreneurs who try to find comfort in insufficient government stimulus programs to central banks that gave their all and then some, printing money out of nothing and throwing it in the face of the virus in the hope that this, the last weapon in their arsenal, will start making things right, economies rejoice, and people enthusiastically consume once again.
The underlining note in all of this is one thing: FEAR. Manifested in different forms and with various influences and vectors, but all in all, the same feeling: pure, unadulterated fear.
Business-wise, fear makes or breaks actions and thoughts, dismisses investment plans, smashes development budgets, fires employees, cuts innovation, research, development, affects investor sentiments, turns economic tigers into tame pussycats. Mind you; this is not a presumptuous forecast; this is the reality we're living in now. This is the new world.
The Wuhan precedent
Let's not kid ourselves; this is not an exercise of imagination; this is what some already tried. The best example is the lockdown relaxation and economic restart measures in what was, not long ago, the epicenter of this new world: Wuhan, China.
For them, after a 76-day total lockdown, with draconic measures taken to keep them inside at all times, the April 8 announcement of travel bans being lifted came as a literal breath of fresh air.
One month later, and shops are still closed, restaurants are turned into takeaway booths, businesses generate close to zero profits, production is still in shambles, bankruptcy is the new status quo. Already, the local economy contracted by at least 40% and prospects are grim.
Regardless of state-backed stimulus programs, zero-rent programs, employee cost covers, and many more, the economy does not seem to pick up.
The once-thriving 11 million people city is still in mental lockdown. Anxiety is the name of the new game.
Employees that had the luxury of being able to work from home don't want to return to the office. People no longer frequent gyms, restaurants, cinemas, spas, salons, arcades, shopping malls, travel agencies, beauty parlors, neither the personal nor the professional life of most Wuhanese is now what it was a few months ago.
Authorities, even despotic, autocratic ones as the Chinese are, have no idea what's going to happen, how to prepare for it, how to tackle it, and what to do if all else fails. It's a trial and error process for Wuhan, for China, and pretty soon, for the rest of the world.
A mixed bag of information
So far, the pros and cons list contains most, if not all, measures and steps you hear about all day long, every time you turn on your TV or web browser:
Lockdown
It surely works!
It might not, it's too soon to tell, look at the USA, see the protestors!
Ventilators
Essential for life support during these trying times!
Actually, studies are showing they don't make much of a difference!
Remdesivir
The magic drug that's going to cure us all!
Trial test after trial test showed that it has no positive effects and might, in some cases, even make matters worse!
Hydroxychloroquine
Some guy says it cured him!
Intensive medical studies find no relevant connection between it and Corona evolution!
Smokers are better protected
Their lungs are more accustomed to harsh breathing conditions!
How could that be, smoking kills, it says so on the pack!
Flattening the curve is the way to go
Sounds smart and might work!
There's no proof yet this is the way to go for acquiring mass immunization!
For each contradictory affirmation, there are hundreds, if not thousands, of articles, pseudo-studies, reports, analysis… And with each of those, the general uncertainty about the future grows a little bit stronger.
For the average Joe and for Billion and Trillion-Dollar businesses:
revenues and incomes plummet
earnings are reaching new lows
tens, if not hundreds of millions have already or are very close to losing their jobs
productivity is sinking
motivation becomes a scarce commodity
people invent reasons for staying inside, in the comfort and safety of their homes
entire market sectors close up
the business world is transforming and all of us together with it
Until the Holy Grail, the vaccine, will be on the market, I see the anxiety described above as an ever-growing sentiment for all of us.
What does the future look like?
Covid-19 is here to stay, even the most optimistic medical scenarios don't approximate a delivery data for the vaccine closer than 18 months.
Bracing for the second wave is easier said than done, because, in the end, in this new world, nobody knows what the future holds.
Caution is the word of the year, and it should be displayed both in a personal and a professional sense.
Not all people react the same way, and not everybody can work from home, cultures differ, lockdown measures affect each of us differently, central banks intervene in various ways in the markets, government policies that work in Wuhan might not be appropriate for Milan. We're different, all of us, and now we find each other united by a common enemy and a common goal: survive, adapt, thrive.
Stay safe; stay healthy!
25.04.2019
| News | Startup
The quality and efficiency of an employee mainly depend on their professional qualifications, but the modern human resources theory refers to this only through a partial term, namely "hard skills". In terms of evaluations and professional management, these "hard skills" are supplemented by a range of different qualities defined as "soft skills", such as the motivation that an individual demonstrates or chooses to develop.
Hard Skills: Easy to identify, necessary, but not enough
The term "hard skills" applies especially to fundamental professional knowledge, skills, and abilities, but not only. For example, if a programmer has to write code in Java, he will obviously have to know the programming language. In the field of hard skills, however, complementary skills such as foreign languages ​​or driving licenses also come into play. If the job description is not IT-related, the computer skills - quasi-generalized today - are also in the same complementary category. Upon hiring, hard skills can be easily tested or proven. Basically, all the skills in this category can be certified through a diploma or a certificate of qualification. These skills are the basis for the future work of the employee, but in the vast majority of cases, they are not enough to ensure good performance at the workplace.
Soft Skills: harder to test, especially required for higher positions
These are somewhat social qualities, relating especially to people-interacting abilities. Soft skills include teamwork skills, communication skills, leadership qualities, and the ability to solve problems as they come. From simple politeness to a nonconflictual attitude, a whole range of attributes can be added here, including good time management or the desire to conform to strict professional ethics. If hard skills are easy to identify, in the case of soft skills, the stereotype enumerations present in CVs are never enough proof of their existence. They can somehow be felt when hiring, during their interview or, possibly, through psychological tests set up by human resources specialists. As they mostly focus on human interaction, soft skills are increasingly needed as the position of the employee in the hierarchy is higher, but the situation differs from one job description to another. If the programmer we had as an example earlier does not necessarily need soft skills when writing code, a sales or marketing specialist will interact with the top management and thus cannot work without them.
Motivation: differs from case to case
Motivation is a problem that concerned psychologists way before Maslow's Human Pyramid of Needs. There are many hypotheses and models that relate to this theory. I will just state that a first classification refers to financial and extra-financial motivations. The former refers to material compensation and are accepted unanimously. However, since the beginning of the 20th century, it has become clear that there is no direct link between payment and the efficiency of a person. 100 years ago, however, besides the famous $5-a-day salary, Henry Ford offered land lots, kindergartens for their children and, in the case of immigrants, English courses to help them integrate into the mass production processes. Today, large companies provide health insurance, relaxation areas, various educational classes, physical activity facilities. All of these include career plans and contract terms that offer job security and much more. Perhaps, the first thing to remember is that motivation differs greatly from one employee to another. Effective management should be as flexible as possible, in accordance with the needs and incentives of employees, beyond the standard packages.
The Employer's Perspective
From what we described above it seems that that the employer will consider the three components as we've structured them. Hard skills are easy to identify and absolutely necessary to ensure performance in a particular position, so these are the first ones that will be tested. Soft skills can be identified to a certain extent in the midst of the employment process, but initial perceptions can be confirmed or denied later on. What's more important is sustaining them at the workplace, often as a necessity for promotion on a higher hierarchy level. As final words, motivation has qualitative rather than quantitative aspects. Employers should be less concerned about the answer to the question "how motivated is an employee?", but rather show concern towards the type of motivation that employees are most responsive to. Schematically speaking, if hard skills are mainly the employee's concern, soft skills relate to a process that takes place between the employee and the company, and in the case of motivation, it should meet the needs of the employee. Only by paying attention to all the three components, the employer and the employee can have a mutually satisfactory and productive relationship.
21.01.2019
| Business Travel | Featured | Startup
I am a Romanian businessman, but I consider myself lucky for being born in a time when business became borderless. In other words, I've been interacting with non-Romanian partners for almost 10 years. So, since this text is in English, you are surely interested in a short list of my foreign partners' perceptions of Romania. Warning: most positive things have a downside. 
(more…)