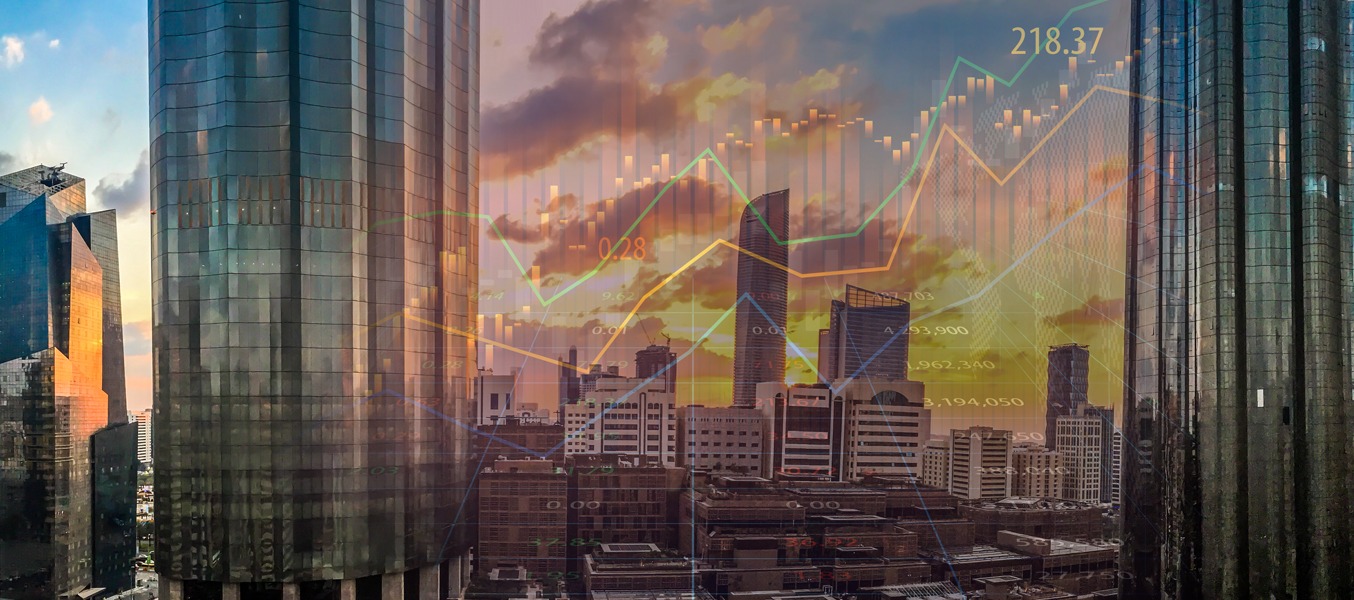 Over the last decade, I've built my professional life as an investor, focusing on 3 key areas: financial services, real estate and tech startups. I've participated in the setup and development of two major fintechs, and after those two successful exits I'm now directing my resources into building a new enterprise in this area – the Key Way group.
I've started, participated in and developed companies in Romania, as well as Bulgaria, Hungary, Czech Republic, Germany, the UK, Mexico, Dubai and South East Asia. I'm constantly looking for new segments, new markets and new opportunities, and therefore I interact regularly with the regulator institutions and official agencies in various countries and markets.
The most recent example is the GCC area (Gulf Cooperation Council - Bahrain, Kuwait, Oman, Qatar and the United Arab Emirates, and Saudi Arabia). I started to research opportunities in that area at the end of 2018 - more specifically, the United Arab Emirates, which are establishing themselves as one of the most dynamic markets in the world.
The whole experience of working with the official institutions there was a great example of how to attract and encourage investors! ADGM, the Abu Dhabi Global Markets regulator, was established quite recently and I was absolutely impressed with their professionalism.
To start off, I researched the local market regulators online. The information was clear and easily available: I contacted them online, via their website and LinkedIn accounts. They responded promptly, and in only a few days, we set up a series of meetings with the financial markets regulators in both Abu Dhabi and Dubai!
The ADGM gave me full support and very clear, detailed information on what and how I need to do to obtain a trading licence in financial services in the UAE. I met with representatives from both the ADGM registration department (where all new businesses have to register before they acquire a licence for online trading) and from the FSRA (Financial Services Regulatory Authority).
They were very clear on the procedure, steps to follow and criteria we need to meet, which is a fantastic help for an investor on a new, highly regulated financial market.
In a few days I started the onboarding procedure - everything happens online, everything is digital, everything is set up for maximum ease and transparency.
They set investors up for success, but they make sure they vet them thoroughly as well! A "user friendly" approach does not mean lower standards, quite the opposite - they made sure I meet all commercial and business criteria, they assessed my financial, capital and business status and previous experience, and checked references from markets in which I operated previously.
We went through a process of very rigorous assessment and due diligence, and several meetings where I detailed our business plan and long term vision. Professional but friendly - you feel welcome, encouraged and supported as an investor.
Furthermore, their "enthusiasm", or appetite for new business, equaled mine! They're happy to welcome new businesses, they work hard to attract them and to set them up for success. I was very impressed that they genuinely appreciate the fact that investors, however big or small, choose their market to set up a company.
I'd love to see this same level of energy, hard work and appetite for business in my home country, Romania.
While other jurisdictions welcome investors and work hard to create the framework for development and success, I often feel that the Romanian regulators, for financial markets and not only, start from a default position of suspicion or, at best, indifference. Investors are regarded with thinly veiled (if at all veiled!) suspicion and distrust and sometimes downright hostility, you almost feel guilty or embarrassed to be successful financially.
I hope to see this mentality change in Romania, because I, as well as most Romanian entrepreneurs I know, really want to make our country a top choice for investments, not just in outsourcing and services. We want to make Romania known for its know how and creativity.
I think Romanian regulators should remember that their whole purpose of existence is to enable business, not hinder it. And as investors, especially once we see best practices from other jurisdictions, we need to remind them of this reality.
Romania seen through foreign investor eyes
A startup's growth stages
In The Media
Profit.ro: Octavian Pătrașcu invests in ConsultaClick.ro
The Profit business site published a story on Octavian Pătrașcu's investment in ConsultaClick.ro, a healthcare platform launched in Portugal that subsquently became operational in Spain and Brasil. In Romania, the project gives access to over 3,900 doctors and facilitates the optimal and transparent scheduling of an appointment.
More.
Octavian Pătrașcu about Vector Watch, on Profit.ro
Octavian Pătrașcu gave Profit.ro details about his experience as a minority investor in Vector Watch, the Romanian startup that was sold to the famous FitBit wearables company. Pătrașcu said his financial involvement in the project meant interacting with a young, progressive team.
More.
Interview in the Bursa newspaper
Octavian Pătrașcu gave an interview to "Bursa", one of the most influential business publications in Romania. Among the topics discussed there were investments in Romania, the local business climate, cryptocurrency and entrepreneurship Read a summary.
Press Release
|
15.11.2018
Octavian Pătrașcu concludes a successful real estate deal
Romanian entrepreneur Octavian Pătraşcu successfully concluded the sale of a building located in Bucharest, Calderon street no. 70, to a foreign investment fund, interested in office buildings in premium locations, present on the Romanian market since 2006.
Latest Articles
In
Start Up
25.04.2019
| News | Startup
The quality and efficiency of an employee mainly depend on their professional qualifications, but the modern human resources theory refers to this only through a partial term, namely "hard skills". In terms of evaluations and professional management, these "hard skills" are supplemented by a range of different qualities defined as "soft skills", such as the motivation that an individual demonstrates or chooses to develop.
Hard Skills: Easy to identify, necessary, but not enough
The term "hard skills" applies especially to fundamental professional knowledge, skills, and abilities, but not only. For example, if a programmer has to write code in Java, he will obviously have to know the programming language. In the field of hard skills, however, complementary skills such as foreign languages ​​or driving licenses also come into play. If the job description is not IT-related, the computer skills - quasi-generalized today - are also in the same complementary category. Upon hiring, hard skills can be easily tested or proven. Basically, all the skills in this category can be certified through a diploma or a certificate of qualification. These skills are the basis for the future work of the employee, but in the vast majority of cases, they are not enough to ensure good performance at the workplace.
Soft Skills: harder to test, especially required for higher positions
These are somewhat social qualities, relating especially to people-interacting abilities. Soft skills include teamwork skills, communication skills, leadership qualities, and the ability to solve problems as they come. From simple politeness to a nonconflictual attitude, a whole range of attributes can be added here, including good time management or the desire to conform to strict professional ethics. If hard skills are easy to identify, in the case of soft skills, the stereotype enumerations present in CVs are never enough proof of their existence. They can somehow be felt when hiring, during their interview or, possibly, through psychological tests set up by human resources specialists. As they mostly focus on human interaction, soft skills are increasingly needed as the position of the employee in the hierarchy is higher, but the situation differs from one job description to another. If the programmer we had as an example earlier does not necessarily need soft skills when writing code, a sales or marketing specialist will interact with the top management and thus cannot work without them.
Motivation: differs from case to case
Motivation is a problem that concerned psychologists way before Maslow's Human Pyramid of Needs. There are many hypotheses and models that relate to this theory. I will just state that a first classification refers to financial and extra-financial motivations. The former refers to material compensation and are accepted unanimously. However, since the beginning of the 20th century, it has become clear that there is no direct link between payment and the efficiency of a person. 100 years ago, however, besides the famous $5-a-day salary, Henry Ford offered land lots, kindergartens for their children and, in the case of immigrants, English courses to help them integrate into the mass production processes. Today, large companies provide health insurance, relaxation areas, various educational classes, physical activity facilities. All of these include career plans and contract terms that offer job security and much more. Perhaps, the first thing to remember is that motivation differs greatly from one employee to another. Effective management should be as flexible as possible, in accordance with the needs and incentives of employees, beyond the standard packages.
The Employer's Perspective
From what we described above it seems that that the employer will consider the three components as we've structured them. Hard skills are easy to identify and absolutely necessary to ensure performance in a particular position, so these are the first ones that will be tested. Soft skills can be identified to a certain extent in the midst of the employment process, but initial perceptions can be confirmed or denied later on. What's more important is sustaining them at the workplace, often as a necessity for promotion on a higher hierarchy level. As final words, motivation has qualitative rather than quantitative aspects. Employers should be less concerned about the answer to the question "how motivated is an employee?", but rather show concern towards the type of motivation that employees are most responsive to. Schematically speaking, if hard skills are mainly the employee's concern, soft skills relate to a process that takes place between the employee and the company, and in the case of motivation, it should meet the needs of the employee. Only by paying attention to all the three components, the employer and the employee can have a mutually satisfactory and productive relationship.
21.01.2019
| Business Travel | Featured | Startup
I am a Romanian businessman, but I consider myself lucky for being born in a time when business became borderless. In other words, I've been interacting with non-Romanian partners for almost 10 years. So, since this text is in English, you are surely interested in a short list of my foreign partners' perceptions of Romania. Warning: most positive things have a downside. 
(more…)
16.01.2019
| Press | Startup
In entrepreneurs' and investors' lingo, the meaning of the term startup is pretty clear. However, after several years of business in this field, I've noticed the necessity of some clarifications, both for experienced businessmen and young people who tackle business for the first time.
(more…)
"Angel investor" is one of the best names in the business literature. Maybe, too good a name, to the extent that startups tend to perceive this category of investors as a solution to all problems, which is not. That is why I've tried to place it in two ecosystems. You'll find out what an angel investor may and, especially, may not be. 
(more…)